Profit from private education
Max King looks at a way to profit from the rise of private education.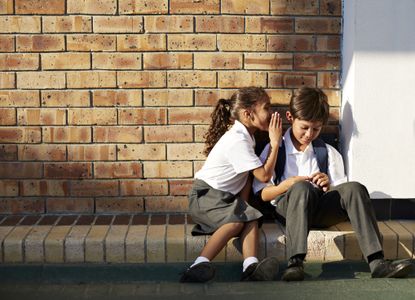 (Image credit: Getty Images)
Private equity group Oakley Capital, which has €9bn of assets across its funds, is one of the most enthusiastic investors in the private education sector. Following a major sale and partial reinvestment, the exposure of its listed investment company, Oakley Capital Investors, has fallen from £365m to £214m (on net assets of £1.2bn), but partner Steven Tredget says "education and business services account for two-thirds of our new investments pipeline."
Investments in private education
Private education in the UK is widely disparaged as providing schooling for "only 6%" of the population but its overall impact is much wider. According to the Sutton Trust, more than a quarter of pupils in England and Wales have received private tutoring, including 41% of secondary pupils in London.
Many private schools have overseas branches and there are numerous private providers of skills training. With international students accounting for over 20% of the student population, education and online learning are important and growing export earners for the UK. This is encouraging more competition, higher standards and professional management. The global market for private education is far bigger.
Subscribe to MoneyWeek
Subscribe to MoneyWeek today and get your first six magazine issues absolutely FREE
Get 6 issues free
Sign up to Money Morning
Don't miss the latest investment and personal finances news, market analysis, plus money-saving tips with our free twice-daily newsletter
Don't miss the latest investment and personal finances news, market analysis, plus money-saving tips with our free twice-daily newsletter
Oakley's interest in education started in 2013 when they were approached by an entrepreneur with five schools, seeking funding to expand the group. Called Inspired, it grew to become the third-largest school group globally and was sold in 2018/19.
IU is currently OCI's largest investment in the education sector. Bought in 2018, IU is Germany's largest and fastest-growing online university. The number of students using the platform has expanded from 15,000 to 100,000, with the cost of each course averaging €12,500 for three to ten years of study. Oakley sold its initial stake here earlier in the year for £240m but partially reinvested some of the proceeds. The position today is worth £66m.
There are over 300 courses, available in German or English. Artificial intelligence is "very useful. Students engage much more online and using AI than with a lecturer." IU is looking at degrees in other jurisdictions and is already in the UK and Canadian markets. "We thought it was a German opportunity but it's global," says Tredget.
Another German opportunity is Schuelerhilfe where OCI's investment is valued at £58m. This organisation provides additional tutoring to help students meet their grades before moving to the next year or graduating. 70-80% of the market is still direct with self-employed tutors, so the growth opportunity is substantial from its existing 1,000 "Hochstrasse" sites.
Bright Stars (£43m), with 50-60 nurseries for 2-4 year-olds in the UK, competes with the UK branches of US-based and listed Bright Horizons. It has 50-60 sites "but could have a lot more" as more mothers are going back into the workforce. There's also K12 (£30m), which owns Thomas's London Day Schools and also schools in Spain and Latin America.
Finally, ACE (a £16m investment for OCI) is a French provider of career-based tertiary education, for example in design, hospitality and sports management. It is the market leader in France.
Valuation uplift
An average premium to valuation on exit of 50% "is the strongest counter to net asset value worries" and "we expect to see two or three realisations in the next year." In the long term, "there is great scope for growth and consolidation in our core markets" realization of which "will result in an inflexion point in our rating."
"There are not many investors with our level of experience in the sector and educators are naturally cautious about private equity buyers. We have proved that we can generate returns without compromising on the provision of quality education and social mobility." This gives Oakley Capital a key advantage in an important growth sector and makes OCI an outstanding investment.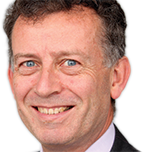 Max has an Economics degree from the University of Cambridge and is a chartered accountant. He worked at Investec Asset Management for 12 years, managing multi-asset funds investing in internally and externally managed funds, including investment trusts. This included a fund of investment trusts which grew to £120m+. Max has managed ten investment trusts (winning many awards) and sat on the boards of three trusts – two directorships are still active.
After 39 years in financial services, including 30 as a professional fund manager, Max took semi-retirement in 2017. Max has been a MoneyWeek columnist since 2016 writing about investment funds and more generally on markets online, plus occasional opinion pieces. He also writes for the Investment Trust Handbook each year and has contributed to The Daily Telegraph and other publications. See here for details of current investments held by Max.