A new investment trust to profit from the space race
There is now an investment trust focusing on the space sector. It looks intriguing, says David Stevenson – but highly risky.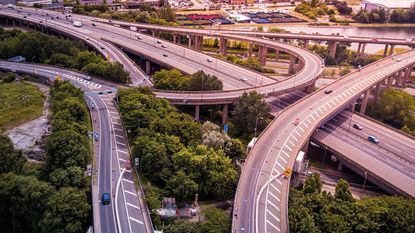 (Image credit: © iStockphotos)
I recently highlighted the launch of a new exchange-traded fund (ETF) in the space sector: the Procure Space UCITS ETF (LSE: YODA). Now comes news of another new fund in the same area, an actively managed investment trust called the Seraphim Space Investment Trust (LSE: SSIT). It is set for an initial public offering (IPO) worth £180m. The closing date for applications is Friday 9 July, with dealing commencing on Wednesday 14 July. The fund is targeting a net-asset-value (NAV) total return of at least 20% a year.
As I noted in the previous article (moneyweek.com/investments/stocks-and-shares/share-tips/603343/investing-in-space-a-fund-for-the-final-frontier), the space market is already huge and growing fast. It is not merely a question of launching rockets – satellites for broadband, for instance, are a key subsector too.
Two key statistics stand out from the long and detailed prospectus issued by the new fund. Firstly, "the cost of building and launching a satellite has fallen by a factor of more than 100... since 2010". Today there are approximately 3,700 satellites in orbit in the $121bn satellite communications market. Over the next decade 100,000 satellites are planned.
Subscribe to MoneyWeek
Subscribe to MoneyWeek today and get your first six magazine issues absolutely FREE
Get 6 issues free
Sign up to Money Morning
Don't miss the latest investment and personal finances news, market analysis, plus money-saving tips with our free twice-daily newsletter
Don't miss the latest investment and personal finances news, market analysis, plus money-saving tips with our free twice-daily newsletter
The prospectus highlights opportunities in seven categories: building satellites; launching them; satellite broadband and data, services relating to downlinks (the connections between a satellite and the ground station); analysing satellite data for ground uses; satellite data products and in-orbit services. Most of the planned portfolio of 20 to 50 (largely private) businesses in the fund are taking aim at the satellite-broadband and data market (notably two firms in the portfolio called AST Space Mobile and Spire).
Going global
Most of the companies in the portfolio will be later-stage businesses. At this stage there is already a viable product and revenues, but the challenge is to scale up the business to serve a global market.
The manager is also bringing into the portfolio 19 assets currently held in a private Seraphim Space Fund. They include LeoLabs, Altitude Angel and PlanetWatchers. There are also smaller, earlier-stage investments in outfits with wonderful names such as Nu Quantum, TransRobotics, and Satellite Vu. The company will initially acquire 15 assets valued at £26.1m, with four other businesses likely to come in shortly after launch.
Those additional businesses are already manoeuvring for some form of corporate action, usually an IPO via a special purpose acquisition vehicle (SPAC). Spire and Arqit have already announced SPACS and two other businesses (D-Orbit and Iceye) are not far off.
AST Space Mobile has already raised $460m and began trading on the Nasdaq in April 2021 at a $1.8bn market capitalisation. It is building the world's "first and only space-based cellular broadband network that the [fund manager] believes will deliver high-speed internet connectivity direct to any smartphone anywhere on the planet".
There are some fascinating business ideas in the portfolio. British firm Altitude Angel, for example, has developed "a market-leading drone traffic-management platform [that] aggregates real-time information from maps, weather, regulations and flight tracks for manned aircraft and other drones to provide a four-dimensional real-time map of the world's airspace".
Or there's Arqit, a player "in the nascent field of quantum cryptography... It is deploying a constellation of 'quantum key distribution' satellites that use lasers to transmit unhackable... encryption keys". Israeli firm PlanetWatchers offers "radar imagery from satellites for crop monitoring and... insurance claims assessments". America's LeoLabs uses "ground-based antennas capable of detecting objects as small as two centimetres as far as 1,000 kilometres away".
Will these businesses turn into tomorrow's SpaceX (Elon Musk's rocket company)? Seraphim's record since 2016 – when its private fund was launched – seems more than decent. Based on an initial portfolio of 16 companies, with an initial investment cost of £32.9m, the private fund has generated a gross internal rate of return (IRR, the return from a loan before fees and expenses) of 43% to date. Its portfolio of six growth businesses provided an IRR of 75%.
A highly risky venture
The risks with this form of private investing are clear. The SPAC market might suddenly fall over any day now, while you are buying minority interests in portfolio businesses where the venture-capitalist managers might not be able to control how the business develops. And of course private businesses – and small-cap listed businesses generally, for that matter – are notoriously fickle and volatile, so this trust is only for the brave. We may also be a bit late in the current tech cycle, with investors choosing to switch back into value stocks.
Still, my hunch is that because this sector is so exciting and the fund unique, demand might be quite strong. If we are to connect large parts of the world – including rural Britain – then satellite technologies are essential. It's noticeable in that regard that BT Openreach has just done a deal with the UK government-backed OneWeb to help hook up rural areas with no, or patchy, internet and data services to broadband. Perhaps now is the time to look to the stars for investment opportunities as a new digital infrastructure emerges?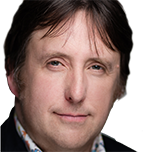 David Stevenson has been writing the Financial Times Adventurous Investor column for nearly 15 years and is also a regular columnist for Citywire.
He writes his own widely read Adventurous Investor SubStack newsletter at davidstevenson.substack.com
David has also had a successful career as a media entrepreneur setting up the big European fintech news and event outfit www.altfi.com as well as www.etfstream.com in the asset management space.
Before that, he was a founding partner in the Rocket Science Group, a successful corporate comms business.
David has also written a number of books on investing, funds, ETFs, and stock picking and is currently a non-executive director on a number of stockmarket-listed funds including Gresham House Energy Storage and the Aurora Investment Trust.
In what remains of his spare time he is a presiding justice on the Southampton magistrates bench.