Where to begin with fine art investing
Art offers a unique way to diversify your portfolio. Here's what you need to know to get started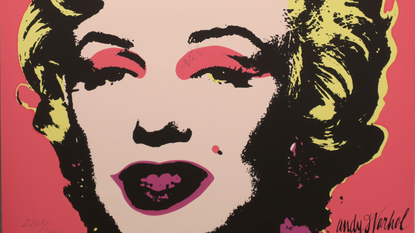 When it comes to investing, your options are practically endless, from gold bullion to cutting-edge technology. But for the most part, whatever you invest in tends to end up represented as numbers and graphs on a screen.
Fine art offers a different kind of investment, one that you can carefully select, enjoy and perhaps form a personal and emotional connection with. Whether you choose to buy art as an investment-only commodity to be kept at an art storage facility, or to hang on the walls of your home and admire, you can control it directly, and it offers a unique way to diversify your portfolio.
A key distinction to understand is the different investment categories of artists whose work you can invest in. This breaks down into three main groups: emerging artists, established artists and blue-chip artists.
Subscribe to MoneyWeek
Subscribe to MoneyWeek today and get your first six magazine issues absolutely FREE
Get 6 issues free
Sign up to Money Morning
Don't miss the latest investment and personal finances news, market analysis, plus money-saving tips with our free twice-daily newsletter
Don't miss the latest investment and personal finances news, market analysis, plus money-saving tips with our free twice-daily newsletter
Emerging artists are the bright young things of the art world, in the early stages of their career or finally gaining attention after years of hard work. Having won an award or caught the attention of a gallery or dealer, their work will be just starting to appreciate and become collectible. These artworks typically represent the lowest price point and the most potential for appreciation – but are also the biggest risk if the artist never moves on to become "established".
Established artists are those who are a fixture of their local art market, with a body of work that spans several years and recognition on a regional, national or even international level. Blue-chip artists are those few who have gained international recognition beyond the confines of the art world, household names like Damien Hirst, Barbara Hepworth and David Hockney to name but a few.
In both cases, their artworks are less likely to appreciate as much as certain emerging artists' creations, but are also more likely to maintain their value. In the case of the blue-chips, artworks are likely to sell for six- or seven-figure sums, and their values may rise in the case of the artist's death.
The boom in affordable works like contemporary prints has made art collecting a possibility for a much broader range of investors than previously. These limited-edition prints – numbered and often signed by the artist – are an accessible way of beginning your collection without breaking the bank.
Fine art is a long-term investment, and as it has a low correlation to the stock market it has the potential to remain stable or increase in value if the market declines, making it a good choice for diversification. However, as the art market is unregulated, a serious investor needs to do due diligence whenever they purchase a piece to ascertain its provenance and that it can be traced back to its primary market. You don't want to discover that the artwork previously changed hands illegally – nor that it is a forgery with no resale value whatsoever!
Buying directly from artists, auction houses or galleries will generally guarantee provenance, and when it comes to private sales you are advised to work only with reputable dealers and sellers where possible and process the transaction through a gallery or dealer if you are at all uncertain.
As for identifying the best investments, research is your friend. Keep a close eye on the market to discover not just what you like, but emerging trends and the artists who are beginning to make a name for themselves. You can learn a lot through arts publications and the activities of galleries, as well as who is winning local and international awards. If you can discover a future star of the art world before they make it big, you might be able to invest in some affordable works that will appreciate enormously in the long term.
Fine Art Global is an online marketplace that can help you to buy and sell art, as well as accessing the advice and information that you need to make the best investments. While 2020's lockdowns and Covid-19 restrictions have made it more difficult to attend galleries and art fairs, Fine Art Global offers virtual reality and augmented reality services via its app that allow you to closely inspect artworks remotely, as well as to see what they would look like hanging on your wall.
Fine Art Global offers an expansive range of works from established and emerging artists, including signed and numbered limited edition prints and original works of art, and can help you discover the artwork that's right for you. Its pieces are all authenticated by reputable auction houses so you can be sure of their provenance.
While investing in art naturally comes with risks attached, with proper research, due diligence and good advice, it can be an excellent option for diversifying your portfolio.