Video gaming: a bright future for investors
SPONSORED CONTENT – Greg Herr, Managing Director & Portfolio Manager, First Pacific Advisors, on the enormous growth of the video game sector.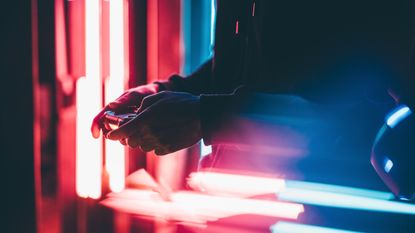 Greg Herr is a stock picker for the Alliance Trust portfolio.
Once perceived as the preserve of anti-social teenagers, the video game sector has grown enormously in recent years. With many countries deploying stay-at-home policies, more people are expected to be at home playing games. In the US, telecommunications firm Verizon has reported 75% growth in gaming usage week-on-week across its network. One of the biggest players in the video game space, Tencent, has also reported seeing increasing numbers of players, as well as time spent playing, and spending rates.
Esport, where teams compete by playing video games, is one of the biggest signs of just how far the video gaming sector has come. While activity has been paused recently given the current unprecedented circumstances, it is likely to resume soon through worldwide streaming, though without the large stadium audience for obvious reasons. There is an opportunity to gain viewers while competition for attention is greatly reduced by traditional live sports closures.
Subscribe to MoneyWeek
Subscribe to MoneyWeek today and get your first six magazine issues absolutely FREE
Get 6 issues free
Sign up to Money Morning
Don't miss the latest investment and personal finances news, market analysis, plus money-saving tips with our free twice-daily newsletter
Don't miss the latest investment and personal finances news, market analysis, plus money-saving tips with our free twice-daily newsletter
However, there are challenges posed by the current environment. Work-from-home policies could reduce productivity on new game development. The longer the policy remains in place, the more likely future game launches could be delayed. A further challenge is that entertainment spending is a discretionary expense. In 2008-2009, consumers cut back spending on games. Nonetheless, the amount of money spent on video games compares very favourably to many other consumer entertainment options. For example, Activision estimates that consumer investment per hour for concerts is around $31, for a sporting event consumers invest $19 and a theatrical movie costs around $5.70 per hour. Meanwhile the cost-per-hour of a purchased video game comes in at only $0.46.
A GlobalData report has predicted the video games market could be a $300bn industry by 2025. As investors, looking to the world leaders in the market such as Tencent and Ubisoft offers huge opportunity to gain access to this high growth sector.
UBISOFT
Ubisoft, the publisher responsible for well-known gaming brands such as Assassin's Creed, Prince of Persia and Just Dance has experienced strong increases in annual revenues, with 2018/19 revenues of €2.3bn marking a 17.1% increase on the previous year.
Last year, the company delayed the launch of three major games until 2020. We expect the additional development time, in particular prior to the coronavirus outbreak, will allow for successful launches this year. Management recently noted that key titles continue to be on track for release, and added that engagement across all its games is higher than last year. The company has abundant financial strength, and its share price trades at an attractive discount to our estimate of intrinsic value, marking it out as a strong opportunity.
TENCENT
Tencent, a Chinese multinational firm, is the global leader in video games with an association with now-famous games such as Fortnite, Call of Duty and League of Legends. In mobile games, the company has established a leading global ecosystem, including development, eSports, and gaming social communities. Mobile games are the fastest-growing segment of the video game industry as they are easy to distribute across borders and the growth of broadband users offers the chance to reach an expanded audience base. It is mobile gaming that is accelerating the industry shift to more digital formats.
Gaming is only one part of Tencent's business, and the current environment has had various positive and negative impacts on its other segments. However, the company is financially strong, has a capable management team and its share price trades at an attractive discount to our estimate of its intrinsic value.
With new markets opening up, and the proliferation of mobile devices, we believe the scope for expansion within the video gaming sector is substantial. In the current environment, with millions of people confined to their homes in the battle against COVID-19, the scope for increasing use of video gaming is huge. As digitisation makes it easier for gamers to enhance play, the appetite for purchasing additional content will continue to generate strong recurring revenues. The popularity of video gaming has continued to rise despite a plateauing of other leisure activities such as TV and internet browsing, and we expect this level of consumer attention, and excitement, to continue to grow.
Explore more investment expertise from Alliance Trust
Disclaimer
Reference to specific securities should not be construed as a recommendation to buy or sell these securities and is included for the purposes of illustration only. Past performance is not a reliable indicator of future returns.