How the government can give our start-up businesses a hand up
Government cash might be nice, but there are better things it could do for start-up businesses, says Matthew Lynn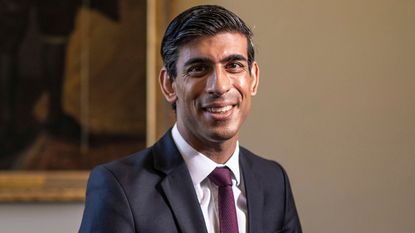 (Image credit: © Shutterstock)
For three decades, the UK has stuck to the view that the government shouldn't try to invest directly in companies. It didn't have the expertise to "pick winners" and was far too easily swayed by political considerations. Over the last year, that has changed. At the height of the Covid-19 crisis the chancellor, Rishi Sunak, decided that, with venture-capital money drying up, he should step in and help companies that otherwise might go bust. The Future Fund ended up spending £1.1bn, taking stakes in more than 1,500 companies.
What government can offer
The chancellor has decided he likes his new toy so much that he's going to play again. The Breakthrough Fund will put £375m into start-ups to help them grow and expand. There is nothing wrong with that in principle, but, the exceptional circumstances of Covid-19 aside, there is no shortage of money available for new firms in the UK. In 2020 there was a record £15bn of venture-capital (VC) funding for new businesses. The UK ranks third globally for VC investment, behind only the US and China, and well ahead of India, Germany and France. The money is there if you can make a convincing investment case. The government could instead offer something unique: regulatory and legal reforms. No one else can make that happen.
Firstly, we could exempt new companies from employers' national insurance for the first three years. The first three or four staff are often the crucial point at which a new venture transitions from being a hobby, or a form of self-employment, to a properly functioning business. But it is dauntingly expensive, and adding a specific tax onto every staff member's salary only makes it worse. It would be easy to suspend that for the first three years. While we are at it we could exempt new companies from employment protection as well so founders didn't have to worry about being hauled before a tribunal if the first few staff didn't work out. It would encourage firms to hire – as well as creating more jobs.
Subscribe to MoneyWeek
Subscribe to MoneyWeek today and get your first six magazine issues absolutely FREE
Get 6 issues free
Sign up to Money Morning
Don't miss the latest investment and personal finances news, market analysis, plus money-saving tips with our free twice-daily newsletter
Don't miss the latest investment and personal finances news, market analysis, plus money-saving tips with our free twice-daily newsletter
Secondly, we could suspend business rates for the first five years to make an office or workshop cheaper. Again, getting an office is a crucial first step in turning a start-up into a proper business, but at precisely that moment we hit new companies with a huge new tax and one that bears no relation to whether they are making any money or not. If we held off for a few years, a lot more companies would have the chance to grow to a size where they could easily afford rates.
Thirdly, we could introduce start-up visas to make it easier to hire talent from around the world. We are already reforming the immigration rules so that the system encourages higher-earners, with better qualifications, into the country, instead of just anyone who happens to be born in the European Union. We could tweak that so that a start-up could, within its first three years, bring in any staff from around the world that it needed. And while we are at it, we could offer automatic visas to anyone who wanted to come to the UK to start a company, subject only to a minimum amount of investment, or funding from a UK-registered venture-capital firm. There is no point in keeping out people who want to create jobs and wealth in this country.
A regulatory fast track
Finally, how about fast-track regulatory approvals for start-ups? In many industries, from life sciences, to finance and professional services, to emerging technologies such as artificial intelligence, to robotics, to drones and driverless vehicles, it is getting a product or service through all the regulatory hoops that really takes time. Why not mandate faster approval times for companies less than three years old by simply bumping them to the head of the queue? A fintech launch, for example, might be able to get a banking licence in half the time, or a biotech launch gets its drugs to the market in three years instead of ten. A big company might be able to afford to sit around for years to get all the appropriate licences. A new one could easily run out of cash before it happens.
Matthew Lynn is a columnist for Bloomberg, and writes weekly commentary syndicated in papers such as the Daily Telegraph, Die Welt, the Sydney Morning Herald, the South China Morning Post and the Miami Herald. He is also an associate editor of Spectator Business, and a regular contributor to The Spectator. Before that, he worked for the business section of the Sunday Times for ten years.
He has written books on finance and financial topics, including Bust: Greece, The Euro and The Sovereign Debt Crisis and The Long Depression: The Slump of 2008 to 2031. Matthew is also the author of the Death Force series of military thrillers and the founder of Lume Books, an independent publisher.