Jack Dorsey: Twitter's chief comes of age
Jack Dorsey has had a turbulent ride of late, but his strategy of thinking big and biding his time seems to be paying off.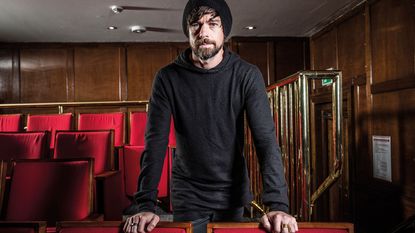 (Image credit: © Jeff Gilbert/Shutterstock)
When a tech billionaire announces a philanthropic project, they usually get "a tsunami of vitriol on Twitter", says the Financial Times. Since the coronavirus outbreak, the Twitterati have been quick to ridicule donations by Amazon's boss, Jeff Bezos, and Facebook's chief, Mark Zuckerberg, as paltry. But they cannot say the same of Twitter's founder and CEO Jack Dorsey, who has stumped up $1bn (or 28% of his fortune) for relief efforts. And when Dorsey turned on Twitter's "most famous user" – placing hazard-warnings on Donald Trump's most misleading and inflammatory tweets in the wake of George Floyd's death – he gained a new set of enemies, but many admirers too. Supporters claim his leadership shows that "tech bros can grow up".
Two jobs Jack
Dorsey's career in Silicon Valley has often been "turbulent", says Business Insider. Having co-founded Twitter with Evan Williams and Biz Stone in 2006, he was booted out as CEO two years later – eventually returning to head the firm in 2015 after setting up the payments group Square. Recently his tenure has been challenged by a backlash from investors. Having floated in 2013, Twitter failed to turn a profit at all until 2018 and its income ($390m last year) is still dwarfed by Facebook's. Last year, activist investor Elliott Management began agitating for Dorsey's removal, claiming that "two jobs Jack" had spread himself too thinly. Given Elliott's fearsome reputation, the Valley promptly put Dorsey on "deathwatch", says Wired. Following a showdown in March, he gained a reprieve, but his survival still depends on meeting some tough targets.
Born into a close-knit St. Louis family in 1976, Dorsey was described by his mother as a "quiet and self-sufficient" child who developed a deep interest in how things worked at an early age. As a boy, Jack spent hours tuned in to his parents' old police scanner, charting the movements of ambulances and police vehicles. By the time he was 14, he had programmed an imaginary city on the family computer, but he's always had an interest in how all types of colonies, including natural ones such as those of ants, work.
Subscribe to MoneyWeek
Subscribe to MoneyWeek today and get your first six magazine issues absolutely FREE
Get 6 issues free
Sign up to Money Morning
Don't miss the latest investment and personal finances news, market analysis, plus money-saving tips with our free twice-daily newsletter
Don't miss the latest investment and personal finances news, market analysis, plus money-saving tips with our free twice-daily newsletter
Dorsey's law
Dorsey studied computer science and mathematics at New York University, but dropped out to move to California, says the FT. He first had the idea for Twitter in 2000, but realised that as "no one else had a mobile email device", the idea was ahead of its time. After toying with the idea of switching careers, he joined an ailing early podcasting firm, Odeo, and presented his idea at a "hackathon". By 2006, when Dorsey sent out his first Tweet, Twitter's moment had come, says CNN. "Growth exploded as actors, activists and politicians all started using the platform." Early put-downs about Twitter's triviality were soon put to rest during the Arab Spring, when "users saw revolutions unfold in real time".
Twitter's ban on political advertising and its stand against Trump is seen as being driven by principle, says City AM. But it might yet prove "a savvy business move" if the platform "starts looking the less swampier home for [commercial] advertising spending". Another case, perhaps, of abiding by Dorsey's law of waiting "for your Big Idea's time to come".
Jane writes profiles for MoneyWeek and is city editor of The Week. A former British Society of Magazine Editors editor of the year, she cut her teeth in journalism editing The Daily Telegraph's Letters page and writing gossip for the London Evening Standard – while contributing to a kaleidoscopic range of business magazines including Personnel Today, Edge, Microscope, Computing, PC Business World, and Business & Finance.
She has edited corporate publications for accountants BDO, business psychologists YSC Consulting, and the law firm Stephenson Harwood – also enjoying a stint as a researcher for the due diligence department of a global risk advisory firm.
Her sole book to date, Stay or Go? (2016), rehearsed the arguments on both sides of the EU referendum.
She lives in north London, has a degree in modern history from Trinity College, Oxford, and is currently learning to play the drums.