Oakley Capital: a tasty private equity fund at a bargain price
Oakley Capital, the private-equity fund, is cheap, yet its investments are flourishing, says Max King.
Although Oakley Capital Investments (LSE: OCI), with £650m of assets, has been the best performer in the private-equity sector in the last year, it still trades on a 29% discount to net asset value (NAV). What makes this even more of an anomaly is the strong momentum in OCI's underlying investments.
Oakley's management launched its first fund in 2007 to invest in "controlling stakes in mid-market opportunities, backing a founder/entrepreneur in businesses with complexity", according to Steven Tredget, a partner. The subsequent three funds have been focused in three areas: consumption with a digital angle, education and technology, and media and telecommunications.
They have focused on "well-established, profitable businesses rather than turnarounds". Returns on 17 realised investments since inception have been 3.1 times cost, with a gross internal rate of return (annualised return) of 47%, although this excludes the 15 investments still held.
Subscribe to MoneyWeek
Subscribe to MoneyWeek today and get your first six magazine issues absolutely FREE
Get 6 issues free
Sign up to Money Morning
Don't miss the latest investment and personal finances news, market analysis, plus money-saving tips with our free twice-daily newsletter
Don't miss the latest investment and personal finances news, market analysis, plus money-saving tips with our free twice-daily newsletter
Finding profitable companies
OCI, the listed fund, was launched in 2007 and invests alongside other clients in the four funds. This accounts for half of OCI's portfolio, with another 36% in co-investments directly in the equity and debt of Oakley companies and the remainder held in cash and other assets for future commitments and co-investments.
The average growth in operating profits in Oakley companies in the last year has been 31% and strong performance "is set to continue". Just one of OCI's investments is valued at below cost: media and leisure group Time Out, which dates back to Fund I in 2010. This £93m (including £22m debt) investment is one of three that account for over 40% of OCI's portfolio.
Of the other two, Inspired (£92m) is one of the three largest private school groups in the world, with 50 schools and 45,000 pupils. North Sails (£39m equity, £62m debt) is a marine group "which designs and builds boats from the deck upwards, including New Zealand's winning boat in the last America's Cup".
Its attempt to build an apparel brand experienced "a false start" a few years ago, which required a change of management, but subsequent growth has been strong. Time Out listed on Aim in 2016, but Oakley still owns over 60% (40% in OCI). Its challenge has been to convert a successful publishing business into a mixed digital and print one.
Though revenue has more than doubled since 2010, the core business has continued to produce a loss, but Tredget believes that profitability is in sight. Only 20% of its business is in the UK. It now operates in 327 cities and has a "global brand audience" of 60 million, mainly young, drawn to "half a million active pages of content a year". This keeps it high on the Google search lists and its user profile attracts generic advertisers as well as those for listings.
A promising food venture
In 2013, Time Out was approached by Lisbon's mayor. He was anxious to find a use for a market hall in the red-light district. The result was an 850-seat self-service food centre with 26 restaurants and 19 bars and shops. Time Out has a 20-year lease at a "modest" rent and leases the restaurants for 30% of turnover. The quality threshold is high. Four units have Michelin stars. With no capital commitment, no front-of-house costs and high turnover, tenants earn margins of 15%-18%, compared with 5%-15% for normal restaurants.
The Time Out Market draws in 15,000 customers a day, is Lisbon's top visitor attraction and has rejuvenated its area of town while generating £5m of profits this year.
Time Out is rolling out the concept worldwide. It has launched it in the US and there are six open as of end of 2019, with a further five to come. This should be very profitable for Time Out, transforming its business and valuation to the benefit of OCI. Despite the high costs endemic in private equity owing to its management-intensive nature, (2% per annum, plus 20% of returns above 8% per annum), this adds up to a compelling investment.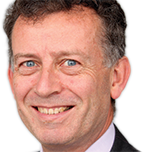 Max has an Economics degree from the University of Cambridge and is a chartered accountant. He worked at Investec Asset Management for 12 years, managing multi-asset funds investing in internally and externally managed funds, including investment trusts. This included a fund of investment trusts which grew to £120m+. Max has managed ten investment trusts (winning many awards) and sat on the boards of three trusts – two directorships are still active.
After 39 years in financial services, including 30 as a professional fund manager, Max took semi-retirement in 2017. Max has been a MoneyWeek columnist since 2016 writing about investment funds and more generally on markets online, plus occasional opinion pieces. He also writes for the Investment Trust Handbook each year and has contributed to The Daily Telegraph and other publications. See here for details of current investments held by Max.