Parker Schnabel: the dirt nerd who keeps striking gold
Parker Schnabel was a typical Alaskan teenager when he discovered gold exploration and reality television. Still only 25, he has excelled at both for a decade. What will he do next?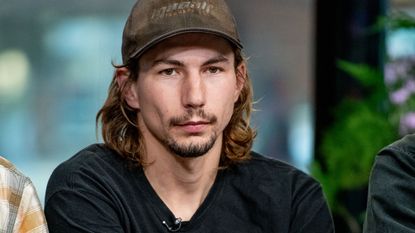 (Image credit: Parker Schnabel © Roy Rochlin/Getty Images)
When he was growing up, Parker Schnabel viewed himself as "a pretty typical Alaskan kid". He lived for hunting. "For about five years our family hardly had to buy any meat. I was pretty proud of that." Then, in his teens, his attitude shifted, says The Times. "It was no longer deer and bears and moose" that drove Schnabel. "It was something more mysterious and compelling. It was gold."
Fans of the Discovery Channel reality show Gold Rush are no strangers to Schnabel's standing as "a connoisseur of dirt". He's made $20m, consistently out-earning rivals, and now lays claim to being "one of the most successful gold mining bosses in the Klondike" as well as the star of Discovery's most successful show.
Schnabel got into both mining and reality television early. He was 15, and helping to run the Big Nugget mine (a small Alaskan operation started by his nonagenerian grandfather) when a TV crew turned up to scout him. "Once they'd started filming him, they didn't want to stop. He was naturally telegenic a teenager who had discovered gold in the way that most teenagers discover booze and parties."
Subscribe to MoneyWeek
Subscribe to MoneyWeek today and get your first six magazine issues absolutely FREE
Get 6 issues free
Sign up to Money Morning
Don't miss the latest investment and personal finances news, market analysis, plus money-saving tips with our free twice-daily newsletter
Don't miss the latest investment and personal finances news, market analysis, plus money-saving tips with our free twice-daily newsletter
A punishing business
Gold mining is a punishing business, says Maxim. But Schnabel, who cites his late grandfather as his inspiration, seems to possess "wisdom and determination" beyond his age. Having outgrown Big Nugget, he moved to the vast Canadian wilderness of the Klondike when he was 19 to mine on a bigger scale. More than 100 years after the first great rush, most prospectors trying to get rich on the Klondike still fail. Schnabel has had mixed seasons, but maintains fairly consistent returns, he says, because he ploughs everything he makes "right back into the ground". For a youthful millionaire, he has austere tastes: "I don't own a boat, or any fancy cars or a fancy house. I have a big expensive sandbox instead."
Sifting through the dirt
Miners have benefited from a 21st century gold bull market. Even so, turning a profit is all about logistics and, in the Klondike, they're "terrible", says The Times. To get one ounce of gold worth around $1,500 "you need to dig up enough dirt and trucks to fill roughly half of an Olympic-size swimming pool". Schnabel spends $2m on fuel alone and has to work against the clock because this far north the season is short. "To make money, you need to make a string of good decisions day in and day out. But a couple of bad ones might finish you."
It's not gold per se that turns Schnabel on. "It's just something I sell so that I can keep mining," he says: he mines to get gold; and gets gold in order to mine. Unlike most of his peers, however, the self-described "dirt nerd" has a flourishing second career to fall back upon, says Entrepreneur. Schnabel has been busy filming "offseason", making a series of adventurous Gold Rush offshoots. He and his crew recently "headed down from the frozen north to the jungles of Guyana to try their luck mining for gold in the not-very-people-friendly jungle". Looking back over his career at the grand old age of 25, Schnabel concedes it's been a weird one: "For a lot of [the] time I was around nobody my own age. I was up here trying to run a business with a bunch of old guys who didn't want to be told what to do." He doesn't know what he'll do next. Maybe more mining projects, maybe more TV maybe he'll start a weed farm. Or "I could just flip hamburgers".
Jane writes profiles for MoneyWeek and is city editor of The Week. A former British Society of Magazine Editors editor of the year, she cut her teeth in journalism editing The Daily Telegraph's Letters page and writing gossip for the London Evening Standard – while contributing to a kaleidoscopic range of business magazines including Personnel Today, Edge, Microscope, Computing, PC Business World, and Business & Finance.
She has edited corporate publications for accountants BDO, business psychologists YSC Consulting, and the law firm Stephenson Harwood – also enjoying a stint as a researcher for the due diligence department of a global risk advisory firm.
Her sole book to date, Stay or Go? (2016), rehearsed the arguments on both sides of the EU referendum.
She lives in north London, has a degree in modern history from Trinity College, Oxford, and is currently learning to play the drums.