Give these 19 investment trusts a chance
Investors should spare a thought for these 19 out-of-favour investment trusts, says David Stevenson.
We are probably rather late in the stockmarket cycle. That means there are fewer opportunities to put cash into good-value stocks and funds. This is especially true for investment trusts, where the overall discount of listed funds is near an all-time low. By spring of this year, the average discount to net asset value (NAV, the value of the underlying portfolio) was 2%, compared to double digits after the financial crisis. But there are some exceptions.
Safe-haven assets
Ruffer Investment Company (LSE: RICA)
Capital Gearing
Subscribe to MoneyWeek
Subscribe to MoneyWeek today and get your first six magazine issues absolutely FREE
Get 6 issues free
Sign up to Money Morning
Don't miss the latest investment and personal finances news, market analysis, plus money-saving tips with our free twice-daily newsletter
Don't miss the latest investment and personal finances news, market analysis, plus money-saving tips with our free twice-daily newsletter
(LSE: CGT)
Personal Assets
(LSE: PNL)
BH Global
NB Global Floating Rate Income (LSE: NBLS), as the name suggests, invests in a range of global floating-rate bonds (which have variable interest rates) and loans, and is a not bad each-way bet on rising interest rates or surging inflation. Investors with a little more appetite for risk might consider Schroders Real Estate (LSE: SREI) and European Real Estate (LSE: SERE), both of which are real-estate investment trusts, or Reits. These each trade at sizeable discounts (12.5% and 19% respectively), but are well run with strong track records. And Polar Capital Global Healthcare (LSE: PCGH) is another conservatively-run income-focused fund. Its 8.6% discount seems excessive.
The second group of funds are run by well known active fund managers who've suffered a derating at the hands of the market. In this category we find Scotland-based global emerging-market fund ScotGems (LSE: SGEM), and UK-focused Henderson Opportunities (LSE: HOT), Acorn Income (LSE: AIF), Schroder UK Mid Cap (LSE: SCP) and Downing Strategic Micro Cap (LSE: DSM). These all boast very experienced stockpickers. Many of them operate in the world of small- and mid-caps, where sentiment has turned bearish recently, but each manager has a strong set of defensive skills, and I think the shares are oversold at the moment. I'd also highlight Crystal Amber (LSE: CRS) and Pershing Square (LSE: PSH). Crystal Amber's Richard Bernstein has a great record as an activist, although he's not always successful. Pershing Square's Bill Ackman is also very activist-focused, and has arguably an even better record of realising value. He has a concentrated portfolio of top-tier US quality stocks with a consumer bias. He's tried hard to narrow the discount on the fund, and has recently launched an aggressive share buy-back programme, but the discount remains stubbornly high.
Special situations
Empiric Student Property
(LSE: ESP)
Stenprop
(LSE: STP)
Sticking with this property theme, watch Civitas (LSE: CSH) and Triple Point (LSE: SOHO). Both are active in social housing, especially supported-living projects. Both work with housing associations and operate financial models which have raised questions, but there comes a point where all those concerns are already "in the price". With discounts of between 20% and 26%, we can't be far off that point.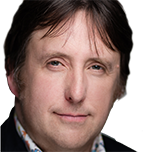 David Stevenson has been writing the Financial Times Adventurous Investor column for nearly 15 years and is also a regular columnist for Citywire.
He writes his own widely read Adventurous Investor SubStack newsletter at davidstevenson.substack.com
David has also had a successful career as a media entrepreneur setting up the big European fintech news and event outfit www.altfi.com as well as www.etfstream.com in the asset management space.
Before that, he was a founding partner in the Rocket Science Group, a successful corporate comms business.
David has also written a number of books on investing, funds, ETFs, and stock picking and is currently a non-executive director on a number of stockmarket-listed funds including Gresham House Energy Storage and the Aurora Investment Trust.
In what remains of his spare time he is a presiding justice on the Southampton magistrates bench.