Pensions drawdown disaster
Pension providers will have to offer default drawdown options after many savers ended up in cash funds that generated no investment growth and leave them worse off.
The regulator will now require pension providers to offer default options
Pension savers taking out income-drawdown plans as they move into retirement are to be offered ready-made investment arrangements, under new proposals from the Financial Conduct Authority (FCA). The chief City regulator is intervening amid fears that many savers are ending up in cash funds that generate no investment growth and actually leave them worse off.
Under the FCA's proposals, savers considering drawdown plans as a way of cashing in their pension funds will have to be offered four default investment plans. These products will be for savers who don't intend to touch their money for at least five years; those who plan to use their funds to buy an annuity within five years; those who intend to draw an income directly from their pension funds within five years; and those who intend to take out all their money within five years.
Subscribe to MoneyWeek
Subscribe to MoneyWeek today and get your first six magazine issues absolutely FREE
Get 6 issues free
Sign up to Money Morning
Don't miss the latest investment and personal finances news, market analysis, plus money-saving tips with our free twice-daily newsletter
Don't miss the latest investment and personal finances news, market analysis, plus money-saving tips with our free twice-daily newsletter
While people will not be compelled to opt for one of the four default investment schemes, providers will be required to flag the pathways for a second time to clients who choose a different arrangement.
The FCA's proposals reflect its research into how savers' behaviours have changed since the pension freedom reforms of 2015 gave many more people access to drawdown plans as a way to access pensions cash without buying an annuity.
A third of savers take no financial advice on how to invest pensions cash held in a drawdown plan, the FCA warns and one in three have no idea how their money has been invested.
In some cases, savers have automatically been moved into cash funds, while in others they have chosen this investment option as a "path of least resistance". As a result, the real value of their savings is being eroded by inflation and charges. Savers stuck in cash could boost their retirement income by 37% a year by shifting into a portfolio of diversified investments including equities, bonds and property, reckons the regulator.
The FCA has also promised to consider introducing a cap on drawdown charges. With most other types of pensions, providers are not allowed to levy a charge of more than 0.75% a year on savers' money, but no such restrictions apply to drawdown, where fees can be much higher. The regulator already plans to introduce new rules forcing providers to explain fees in more detail, but is now threatening to impose a price cap if charges do not come down.
Thousands unaware of shoddy pensions advice
Thousands of people wrongly advised to transfer their pensions have not been compensated or even warned that they may have been disadvantaged, the City regulator has conceded.
The Financial Conduct Authority (FCA) said some 5,000 pension transfers had been carried out by 19 firms of financial advisers that quit the market after it uncovered concerns about the quality of their advice.
However, while theFCA conducted a sampling exercise that foundfewer than half the recommendations made by firms it looked at were suitable, it has failed to contact all the savers who transferred funds following dealings with the 19 firms.
Consumer groups such as the Financial Inclusion Centre are calling for theFCA to contact all savers potentially affected, amid concerns that many may have no idea that there was a problem with the advice they received. The transfers all involved people moving out of a final-salary pension scheme offering a guaranteed income in retirement to a plan that did not include guaranteed benefits. Such transfers very rarely make good financial sense, according to the FCA.
In cases where consumers are found to have suffered harm, the FCA will workwith firms to ensure "appropriate steps are taken", the regulator toldthe Financial Times.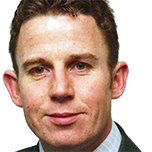 David Prosser is a regular MoneyWeek columnist, writing on small business and entrepreneurship, as well as pensions and other forms of tax-efficient savings and investments. David has been a financial journalist for almost 30 years, specialising initially in personal finance, and then in broader business coverage. He has worked for national newspaper groups including The Financial Times, The Guardian and Observer, Express Newspapers and, most recently, The Independent, where he served for more than three years as business editor.