Paul Allen: the genius who made Microsoft
Paul Allen, Bill Gates' early business partner, has died, aged 65. He was the visionary and "ideas man" behind the firm that went on to rule the world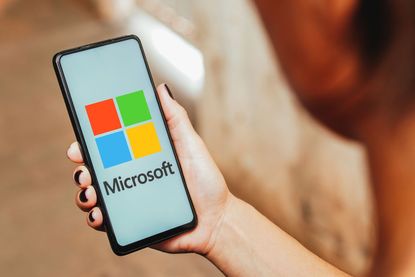 (Image credit: Getty Images)
Paul Allen, Bill Gates' early business partner, has died, aged 65. He was the visionary and "ideas man" behind the firm that went on to rule the world.
"I met Paul Allen when I was in seventh grade, and it changed my life," wrote Bill Gates in a Wall Street Journal tribute last week. "I looked up to him right away. He was two years ahead of me in school, really tall, and proved to be a genius with computers." But the Microsoft co-founder, who has died aged 65 from non-Hodgkin lymphoma, turned out not to have much head forbusiness.
After leaving Microsoft in 1983, he set up 50 or more ventures, many under the umbrella of his company Vulcan Inc, but none came to much commercially. He was essentially a visionary.
Subscribe to MoneyWeek
Subscribe to MoneyWeek today and get your first six magazine issues absolutely FREE
Get 6 issues free
Sign up to Money Morning
Don't miss the latest investment and personal finances news, market analysis, plus money-saving tips with our free twice-daily newsletter
Don't miss the latest investment and personal finances news, market analysis, plus money-saving tips with our free twice-daily newsletter
"Even in high school, before most people knew what a personal computer was, Paul predicted that chips would get super-powerful and eventually give rise to an entire industry," recalls Gates. Long before Elon Musk, Allen could lay claim to being Silicon Valley's first big-spending space cadet, funding SpaceShipOne the first private aircraft to put a civilian in suborbital space.
A diversified ideas portfolio
Allen described himself as an "ideas man" and, in the second half of his life, spent his estimated £20bn-£26bn fortune, derived from Microsoft stock, "on as many ideas a possible", notes the Independent.
In his home city of Seattle where he bought the Seattle Seahawks football team as "a civic duty" and the nearby Portland Trail Blazers basketball team out of personal passion his love of Jimi Hendrix was immortalised in the Museum of Pop Culture, an interactive building designed by Frank Gehry, which Allen co-founded.
He also set up research institutes to study brain science and artificial intelligence, says the FT. "As an investor, Allen had his share of disasters, including the $8bn he burnt in building an over-leveraged cable TV empire." But he showed "a perspicacity in the potential for breakthroughs to yield practical results, and a willingness to place large bets with his personal fortune".
Brought up on books
Born in a Seattle suburb in 1953, the son of two librarians, Allen "grew up in a house stuffed with books" and was "especially keen on science fiction", says The Daily Telegraph. He attended the private Lakeside school where he bonded with Bill Gates over a computer terminal.
Their first venture set up when Allen went to Washington State University in 1971 was a short-lived traffic-analysis outfit called Traf-O-Data. But in 1974 opportunity knocked when Altair launched the first personal computer running Intel's new 8080 chip. Allen persuaded Gates to drop out of Harvard to co-create software tools for the new machines. "Micro-soft" was launched the following year.
In 1981, the duo struck "the deal of the century", persuading the then-almighty IBM to run their MS-DOS operating software in its new range of PCs, with Microsoft retaining copright. That arrangement paved the way for Microsoft's later near-stranglehold of the market. But as Microsoft grew, Allen found himself sidelined, says the FT.
A low point, shortly after he'd fought off his first bout of cancer in 1983, was overhearing Gates and the company's future CEO Steve Ballmer "discussing how to reduce his influence and ownership in the company". He left soon after, but "had the good sense not to sell out at the lowball price Gates offered". Fortunately, the pair later made up the rift.
Gates observed that his former partner "wanted to accomplish great things, and did". He's right, says Richard Waters in the FT. "If history gives you only one shot at making a real difference, then Paul Allen seized his with both hands."
Jane writes profiles for MoneyWeek and is city editor of The Week. A former British Society of Magazine Editors editor of the year, she cut her teeth in journalism editing The Daily Telegraph's Letters page and writing gossip for the London Evening Standard – while contributing to a kaleidoscopic range of business magazines including Personnel Today, Edge, Microscope, Computing, PC Business World, and Business & Finance.
She has edited corporate publications for accountants BDO, business psychologists YSC Consulting, and the law firm Stephenson Harwood – also enjoying a stint as a researcher for the due diligence department of a global risk advisory firm.
Her sole book to date, Stay or Go? (2016), rehearsed the arguments on both sides of the EU referendum.
She lives in north London, has a degree in modern history from Trinity College, Oxford, and is currently learning to play the drums.