Two funds to profit from Asia's love for smartphones
HanETF's exchange-traded fund allows you to buy into a "mega trend" - the surging demand for smartphones in Asia.
Thematic funds have become increasingly popular in the past few years. Back in the mists of time, investors tended to buy a fund based on a combination of sector, geography or company size. This usually meant investing in UK small caps, for instance, or European blue chips. In our increasingly connected, globalised world, however, investors have become more interested in major themes or "mega trends", such as an ageing society.
US fund manager Motif Investing has built a solid franchise around private investors picking a theme or idea, which is then populated automatically with the appropriate stocks. Exchange-traded fund (ETF) providers are also scrambling to provide thematic funds. L&G ETFs has traditionally played a big role in the thematic space through index funds that track everything from robotics stocks to the battery industry. Transatlantic giant BlackRock iShares has also jumped on this bandwagon, and boasts ETFs focused on robotics and digitalisation.
New face on the market
Yet these big providers are about to face competition from a new outfit called HanETF, which launched its first ETF at the end of September. Over the next few weeks, it will launch a range of additional technology-based ETFs, but this first fund, the EMQQ Emerging Markets Internet & Ecommerce ETF, (LSE: EMQQ) is fairly self-explanatory. Countries in its universe include China, India, Russia, Brazil and Nigeria, while firms must generate more than half their revenue in emerging markets (EMs) to be considered. This means the index could include both US-listed firms that operate in EMs, plus locally listed EM tech firms. That's an important distinction outfits such as Alibaba don't end up inside many EM ETFs because the Chinese giant is listed on the New York stock exchange, and thus does not qualify for inclusion in EM indices.
Subscribe to MoneyWeek
Subscribe to MoneyWeek today and get your first six magazine issues absolutely FREE
Get 6 issues free
Sign up to Money Morning
Don't miss the latest investment and personal finances news, market analysis, plus money-saving tips with our free twice-daily newsletter
Don't miss the latest investment and personal finances news, market analysis, plus money-saving tips with our free twice-daily newsletter
Invest in smartphone demand
The driver behind the launch of this thematic ETF is obvious: surging demand from EM consumers, and especially smartphone users in places such as China and India. According to some reports, by 2025 the EM consuming class will swell to 4.2 billion, with more than 2 billion smartphone users. Consumption in EMs will account for $30trn nearly half the global total. Looking at data from the US version of this ETF, the revenue of the companies included in EMQQ grew from $13bn in 2009 to $73.8bn in 2014 a total five-year growth of 468% and an average annual growth rate of 41.5%.
There are currently 89 stocks in the index, with the biggest holdings including tech giant Tencent at 7.58%, Alibaba at 7.37%, media group Naspers at 7.26%, and Baidu (China's Google) at 6.75%.
As you'd expect from such a momentum-driven collection of stocks, valuations are a tad toppy the price to earnings ratio averages just under 50. This is so high because these stocks have shot up in value. Over the past five years, the index has returned an average annualised return of 14%. But it's not all good news over the past year investors worried about China's tech sector have sold their holdings, prompting the index to lose 5%.
In short, this is a classic thematic momentum fund. The annual charge is 0.89%, against 0.6% for rival ETF-provider iShares' own EM Consumer Growth fund (LSE: CEMG). However, the iShares fund includes developed-world stocks such as Diageo and Unilever, which both have big EM operations. I like the fact that the HanETF vehicle is a much more targeted fund with a specific theme, and thus a great way to play the China/Asia smartphone growth story. Saying that, whether now is the right time to buy such an exciting basket of stocks is a very personal decision.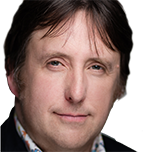 David Stevenson has been writing the Financial Times Adventurous Investor column for nearly 15 years and is also a regular columnist for Citywire.
He writes his own widely read Adventurous Investor SubStack newsletter at davidstevenson.substack.com
David has also had a successful career as a media entrepreneur setting up the big European fintech news and event outfit www.altfi.com as well as www.etfstream.com in the asset management space.
Before that, he was a founding partner in the Rocket Science Group, a successful corporate comms business.
David has also written a number of books on investing, funds, ETFs, and stock picking and is currently a non-executive director on a number of stockmarket-listed funds including Gresham House Energy Storage and the Aurora Investment Trust.
In what remains of his spare time he is a presiding justice on the Southampton magistrates bench.