Now is the time to visit Nicaragua
The Central American country has much to tempt tourists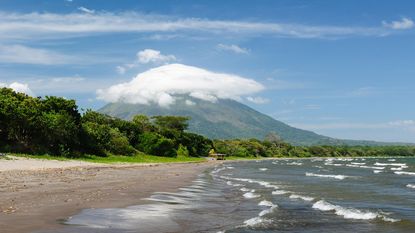 (Image credit: ©Rafal Cichawa/Alamy)
Every adventurous traveller dreams of the perfect destination combining sun-soaked beaches, bustling towns, unspoiled countryside, great sights, friendly people and good food… but very few tourists. Such places, though, tend to be dangerous, politically unacceptable, or just very hard to get to.
Nicaragua, in Central America, is in the latter category, which means that most of the tourists who travel here are backpackers, day- or short-stay trippers from neighbouring Costa Rica. Costa Rica has become increasingly popular with British travellers in recent years, but Nicaragua is three times the size, has similar but better natural attractions, and much more besides.
A trip worth making
There are direct flights to Costa Rica from Europe, but none from there to Nicaragua, which means a land crossing. There are flights via Miami and Houston, in the US, but the US does not cater for transit passengers. This means having to go through immigration and customs, which can take hours, just to change planes. That leaves flying via Mexico City, which involves a six-hour lay-over each way, or via Bogotá, in Colombia, which is no better.
Subscribe to MoneyWeek
Subscribe to MoneyWeek today and get your first six magazine issues absolutely FREE
Get 6 issues free
Sign up to Money Morning
Don't miss the latest investment and personal finances news, market analysis, plus money-saving tips with our free twice-daily newsletter
Don't miss the latest investment and personal finances news, market analysis, plus money-saving tips with our free twice-daily newsletter
The destination, though, makes it all worth while. Like its neighbour, Nicaragua is a paradise for lovers of tropical birds, wildlife and flowers. It has cloud forests (Selva Negra), jungle (Rio San Juan), waterways and volcanoes.
You can climb the latter on Ometepe island, sandboard down Cerro Negro and stare into the glowing heart of Masaya. You can visit a coffee plantation, or the Flor de Caña rum factory, and stop at sugar-producing facilities, basket weavers' and potters' studios. The towns of Leon and Granada have an abundance of colonial-era buildings, and at Castillo you can visit the fortress near the Caribbean Sea, which a young Horatio Nelson stormed in 1780.
A tour of the country will probably involve a circuit around and across the huge Lake Nicaragua, home to the world's only freshwater sharks (only at the southern end, it is said), as well as a visit of some of its islands, including Ometepe. While on Ometepe, don't miss the chance to swim in Ojo de Agua – a beautiful natural pool fed by an underground river – or to visit the fascinating private museum containing pre-Columbian artefacts.
Nicaragua's turbulent past
Nicaragua doesn't have any Mayan sites, but that is probably because they haven't been discovered yet. It does, though, have a turbulent history, as our expert guide, Juan Carlos Mendoza, explained to us while showing us around the homes of Ruben Dario, Nicaragua's cultural icon, and Augusto Sandino, its political hero, murdered by the powerful Somoza family, in 1934.
The US has been meddling in Nicaragua for well over 100 years, initially occupying it, then supporting the corrupt Somoza dictatorships. When the last of these was overthrown in 1979 by the Sandinista revolution, led by the Marxist Daniel Ortega, the US provided military assistance to the "Contra" guerrillas, financed by CIA operations including drugs trafficking and the sale of weaponry to Iran.
In 1990, Nicaragua's first free election brought the opposition to power and seemed to pave the way for peace and prosperity. But in 2007, Ortega returned to power claiming to have turned over a new leaf. The violent suppression of protests in 2018, followed by the exile or imprisonment of Ortega's opponents and former allies, brought the tourist industry to a grinding halt and the pandemic prevented any recovery.
There is no visible evidence of popular discontent or a repressive regime – only a nostalgia for the enduring myth of revolution. Nicaragua is safe and prices are moderate. Despite the history of US antagonism, the dollar is universally accepted alongside the córdoba, the local currency, and baseball is the national sport.
The downside of the lack of visitors away from the underdeveloped Pacific coast or Granada is that tourist infrastructure is weak. Hotels and restaurants are struggling, public transport is basic and self-drive is for the foolhardy. That makes a stay in Granada's better hotels, or at the plush seaside Rancho Santana resort, all the more welcome.
When Ortega, 77 and chronically ill, dies, accessibility will improve, the economy will prosper and tourism will boom. Getting to Nicaragua and travelling around it will be easier then. But for the adventurous, much of the charm may be lost. Go now.
Max travelled with Wild Frontiers. From £2,895 for the 11-day "Classic Nicaragua" tour.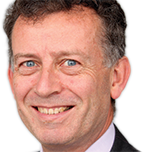 Max has an Economics degree from the University of Cambridge and is a chartered accountant. He worked at Investec Asset Management for 12 years, managing multi-asset funds investing in internally and externally managed funds, including investment trusts. This included a fund of investment trusts which grew to £120m+. Max has managed ten investment trusts (winning many awards) and sat on the boards of three trusts – two directorships are still active.
After 39 years in financial services, including 30 as a professional fund manager, Max took semi-retirement in 2017. Max has been a MoneyWeek columnist since 2016 writing about investment funds and more generally on markets online, plus occasional opinion pieces. He also writes for the Investment Trust Handbook each year and has contributed to The Daily Telegraph and other publications. See here for details of current investments held by Max.