Inheritance tax receipts on track for record year as take hits £2.6bn
More people are being hit by inheritance tax as rising property prices translates to more estates becoming liable for the tax.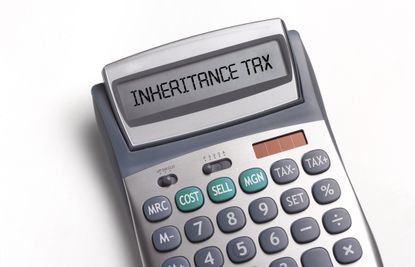 (Image credit: Getty Images)
Inheritance tax (IHT) receipts totalled £2.6bn between April and July 2023, a £237m increase compared to the same period last year as a combination of fiscal drag and higher house prices pull more taxpayers into the IHT net.
The figures from HM Revenue and Customs (HMRC) show IHT receipts in June hit the highest-ever monthly level, putting the government on track for a year of record receipts from IHT.
Subscribe to MoneyWeek
Subscribe to MoneyWeek today and get your first six magazine issues absolutely FREE
Get 6 issues free
Sign up to Money Morning
Don't miss the latest investment and personal finances news, market analysis, plus money-saving tips with our free twice-daily newsletter
Don't miss the latest investment and personal finances news, market analysis, plus money-saving tips with our free twice-daily newsletter
HMRC said a small number of higher-value payments as well as increasing interest rates were the reasons behind the record-breaking IHT tax take.
Inheritance tax receipts set to hit a record
Canada Life tax and estate planning specialist, Julia Peake, says the increase means that "HMRC is on course for a year of record receipts from IHT".
She adds: "The Office for Budget Responsibility (OBR) has forecasted that IHT will raise £7.2bn for the Exchequer this financial year."
Property price gains and frozen thresholds are pushing more households into paying the tax.
Rachael Griffin, tax and financial-planning expert at Quilter, says: "The latest HMRC figures show that bereaved families are increasingly filling government coffers due to frozen IHT thresholds.
"The chancellor's IHT threshold freeze was extended last autumn until at least April 2028 and is set to rake in record amounts by stealth.
"In many cases, higher property prices are helping lift the number of households falling within the scope of IHT. While growth has slowed in the housing market, it hasn't yet seen the drop in prices some were expecting."
The average UK home has more than tripled in value over the past two decades from £84,620 in 2000 to £288,000 today, fast approaching the frozen IHT nil-rate band of £325,000.
HMRC's annual bulletin shows that in the financial year 2020/21, some 27,000 estates paid IHT, a 17% increase compared to the previous year.
Laura Hayward, tax partner at Evelyn Partners, says: "Inflationary growth of asset values coupled with frozen allowances means that an ever-increasing number of people are being dragged into paying IHT which can leave the descendants of those who have passed away in a difficult position. Loved ones may need to sell family homes or take on more debt if they need to settle a large IHT bill."
The latest figures come amid data that shows that a significant number of high net worth individuals are failing to plan ahead, with 28% of those with investable assets of £250,000 not putting measures in place to deal with IHT, according to the latest Saltus Wealth Index Report.
Inheritance tax bands frozen
Chancellor Jeremy Hunt confirmed the threshold for inheritance tax (IHT) would be frozen until April 2028 in his Autumn Statement last year, despite double-digit inflation.
How can you minimise your inheritance tax bill?
"Making gifts to family members can be one of the best places to start in reducing or eliminating an IHT bill. Gifts you make are generally not subject to IHT unless you die within seven years. There is also an annual gift allowance of up to £3,000 per tax year, and this will not be subject to IHT even if you do die within seven years," says Hayward.
"Setting up trusts can be a helpful means of passing on assets, tax efficiently, to the next generation because they help ensure that gifts are used in a responsible way. Trusts can only be accessed at a certain time or for a particular reason," she adds.
Increasing numbers of families are: around 48% more in the past decade are deliberately using Potentially Exempt Transfers (PETs). These are gifts of unlimited value that become IHT-free if the person lives seven years after giving them. Around 6,610 families gave away money this way to reduce their IHT liability in 2019/20, up from the 4,500 families in 2009/10.
You can read more about how to reduce your IHT bill.
Pedro Gonçalves is a finance reporter with experience covering investment, banks, fintech and wealth management. He has previously worked for Yahoo Finance UK, Investment Week, and national news publications in Portugal.
With contributions from