Prepare yourself for an end to "free" banking
Free bank accounts could soon be a thing of the past. But paid-for accounts can come with plenty of worthwhile perks, says Ruth Jackson-Kirby.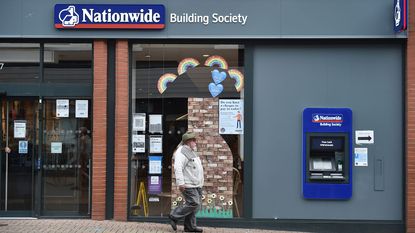 (Image credit: © Nathan Stirk/Getty Images)
Since the 1980s banking customers in the UK have enjoyed seemingly free current accounts. We can open an account, then deposit, transfer or withdraw money all without paying a penny. But free banking is anything but free. Someone is footing the bill – and it may be you.
Banks make their money from current account customers in two main ways: hidden fees and cross-selling. Stay in the black and stick to straightforward transactions and you may feel your current account is free. But someone who is using their overdraft is probably paying enough in charges to cover the costs of your account. Alternatively, you may have started with a current account but your bank has now successfully sold you a mortgage, savings account or insurance product that is helping them recoup the costs of your "free" account.
Now, however, it is getting a lot harder for banks to make money beyond your current account. The trouble is "a blend of coronavirus, a crackdown on overdraft fees, lingering low interest rates and essentially, big banks struggling to make as much money out of customers as they did in years gone by," says Lee Boyce on thisismoney.co.uk. The Financial Conduct Authority (FCA), the City regulator, has banned banks from having higher interest rates on unarranged overdrafts than on arranged overdrafts. Prior to the rules coming in last April the average charge for an unarranged overdraft of £50 for seven days was £26.87, according to Moneyfacts. That dropped to just 20p when the new rules came in.
Subscribe to MoneyWeek
Subscribe to MoneyWeek today and get your first six magazine issues absolutely FREE
Get 6 issues free
Sign up to Money Morning
Don't miss the latest investment and personal finances news, market analysis, plus money-saving tips with our free twice-daily newsletter
Don't miss the latest investment and personal finances news, market analysis, plus money-saving tips with our free twice-daily newsletter
As for cross-selling, the internet has made us much savvier consumers with many people "shopping around for the best deals, rather than relying on their bank," says Boyce. All this means banks are "feeling the pinch" says Nicholas Megaw in the Financial Times. "UK consumers will soon face growing pressure to start paying their way."
An end to free banking isn't necessarily a bad thing. The notion that banks were offering a free service was always flimsy and, in truth, meant those who could least afford to pay were often footing the bill through hidden charges. Another drawback was that cross-selling products led to mis-selling scandals. Who can forget payment protection insurance (PPI)? Bring in upfront charges for current accounts and we'll have more transparency, making it easier to compare accounts, and we should see less miss-selling in the future. Many banks have been moving away from free banking for some time now. "You've still got to offer a free basic account and we all do, but… every bank including neobanks are starting to bundle products or offer different combinations. Some fees are relatively small, but we will see more and more of this," the CEO of one high street lender told the Financial Times.
If you are prepared to pay for your current account you can get plenty of perks in return. Nationwide offers one of the best paid-for accounts. Its FlexPlus account costs £13 a month and you receive worldwide family travel insurance up to age 70, family smartphone insurance, and UK and European breakdown cover. According to MoneySavingExpert all that is worth £500 a year for a family of four.
Ruth Jackson-Kirby is a freelance personal finance journalist with 17 years' experience, writing about everything from savings and credit cards to pensions, property and pet insurance.
Ruth started her career at MoneyWeek after graduating with an MA from the University of St Andrews, and she continues to contribute regular articles to our personal finance section. After leaving MoneyWeek she went on to become deputy editor of Moneywise before becoming a freelance journalist.
Ruth writes regularly for national publications including The Sunday Times, The Times, The Mail on Sunday and Good Housekeeping among many other titles both online and offline.