Don't buy pre-paid funeral plans, save for death instead
Funerals are costly, but pre-paid plans have not been a reliable way to prepare for them. Set up your own savings instead, says Ruth Jackson Kirby.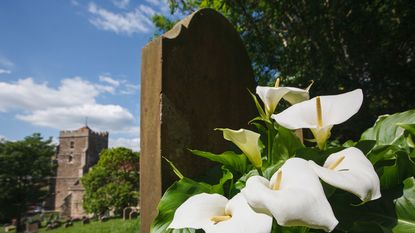 (Image credit: © Getty )
Funeral plans have been around for decades now and have become increasingly popular as people try to minimise the huge cost of a funeral.
But a badly managed route to increased regulation is causing chaos. Death is an expensive business. The average cost of dying – that's your funeral, wake and any professional fees incurred in the process – is £8,864, according to SunLife. That puts it in the top five biggest expenses you'll ever face after weddings, cars and houses.
Understandably, many people have tried to take care of the cost of their funeral long before they die by purchasing a funeral plan.
Subscribe to MoneyWeek
Subscribe to MoneyWeek today and get your first six magazine issues absolutely FREE
Get 6 issues free
Sign up to Money Morning
Don't miss the latest investment and personal finances news, market analysis, plus money-saving tips with our free twice-daily newsletter
Don't miss the latest investment and personal finances news, market analysis, plus money-saving tips with our free twice-daily newsletter
These allow you to pay in advance so you have the peace of mind of knowing your funeral is taken care of, and you may have avoided any future price increases. You can also choose to pay in instalments to spread the cost. More than 1.6 million plans had been sold by the end of 2020, according to the Funeral Planning Authority.
When planning doesn't pay
The problem is many people have bought their plans from dubious companies. The funeral plan market has been unregulated. That meant plenty of cowboys using high-pressure sales techniques to sell plans, then taking huge sums in sales commission and leaving little to pay for the funerals. The Financial Conduct Authority (FCA) has belatedly stepped in to regulate the market. When its new rules comes in at the end of July, people who own funeral plans will get a lot more protection. You will be able to complain to the Financial Ombudsman Service if you are unhappy with your funeral plan provider. Crucially, your money will be protected by the Financial Services Compensation Scheme if your provider goes bust.
Not in safe hands
The major shortcoming is what happens until July. In order to keep trading, funeral plan providers need to become authorised by the FCA. But many providers do not meet the FCA's requirements and aren't even bothering to apply for authorisation. If a company doesn't become authorised it has to stop selling funeral plans and transfer existing plans to an authorised business or "wind down in an orderly way," according to the FCA.
One of the firms that couldn't get authorisation is Safe Hands, one of the country's biggest sellers of funeral plans. The firm has now gone into administration, and it is unclear if its customers will get back the thousands of pounds they have paid for funeral plans. It isn't expected to be the last provider to collapse before getting FCA authorisation.
No money left
When a funeral plan is sold, the money is meant to be put into a trust fund with the sole purpose of paying for customer's funerals when the time comes. But without adequate oversight, many firms – including Safe Hands – haven't been putting all the money they receive into the trust. Some of the proceeds have gone on paying sales commissions and other company costs. This means there isn't enough in the trust to meet projected funeral costs.
In the case of Safe Hands, reports now suggest there isn't even enough in the trust to refund customers what they've paid. The only hope for its customers is that a big player such as Dignity or Co-Op will step in and take over their plans.
Set up your own savings
If you are considering buying a funeral plan despite this, the obvious advice is to wait until after the FCA starts regulating the market. You will then be able to buy a plan with the certainty that your money is protected. But not buying a plan at all may make more sense. You can budget for your funeral in the same way as a plan by making regular payments into a savings account set aside solely for the purpose of covering the necessary expenses.
Most banks and building societies will release funds to pay for a funeral without needing a grant of probate. Just make sure your relatives know that you have saved for your funeral and where to find the money.
Ruth Jackson-Kirby is a freelance personal finance journalist with 17 years' experience, writing about everything from savings and credit cards to pensions, property and pet insurance.
Ruth started her career at MoneyWeek after graduating with an MA from the University of St Andrews, and she continues to contribute regular articles to our personal finance section. After leaving MoneyWeek she went on to become deputy editor of Moneywise before becoming a freelance journalist.
Ruth writes regularly for national publications including The Sunday Times, The Times, The Mail on Sunday and Good Housekeeping among many other titles both online and offline.