How to stop subscriptions becoming a drain on your money
Tracking and pruning subscriptions isn't as easy as it sounds. Here's how to take charge.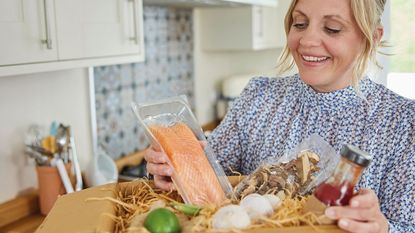 (Image credit: © Alamy)
Closed shops have led many people to discover the pleasures of regular deliveries of goodies. The trend endures, despite reopening. Barclaycard noted last month that "81% of UK households are signed-up to at least one subscription", up from 65% a year before. Entertainment (such as video streaming services) is the biggest spending category, followed by food or meal boxes and technology.
The pandemic has also driven a rise in more niche items, including "cheese, musical instruments and underwear". The average subscriber now spends £620 per year; one in five British households report receiving regular "subscription boxes" through the post. Alcohol is the most popular shipment, followed by shaving products, recipe boxes and coffee and tea.
Regular deliveries can mean you end up receiving more of a product than you need. Yearly subscriptions pose another challenge: "I'd convinced myself that I'd been defrauded after a $129 bill appeared on my credit card," says Kate Palmer in The Sunday Times. It turned out to be "an annual subscription for my favourite cycling app that had come up for renewal". Annual subscription renewals can catch you out, says Natalie Graham, the founder of personal-finance website Go From Broke. Try to get into the habit of putting renewal reminders into your calendar at least a week before they come due. That forces you to "make the deliberate decision to purchase again or not" and gives you time to go through a sometimes circuitous cancellation process.
Subscribe to MoneyWeek
Subscribe to MoneyWeek today and get your first six magazine issues absolutely FREE
Get 6 issues free
Sign up to Money Morning
Don't miss the latest investment and personal finances news, market analysis, plus money-saving tips with our free twice-daily newsletter
Don't miss the latest investment and personal finances news, market analysis, plus money-saving tips with our free twice-daily newsletter
Also keep an eye on gift subscriptions, says Claer Barrett in the Financial Times. "Unless you remember to cancel, this truly will be the gift that keeps on giving". If you fail to keep track of your subscriptions it can quickly become "an overspending disaster". Alas, pruning them is "no longer as simple as going through your direct debits".
Look out for recurring subscription payments
Watch out for recurring payments, which are also known as continuous payment authorities (CPAs). If a company asks for the "long number found across your debit or credit card rather than your bank account details, you're likely to be authorising a recurring payment", says Raisin UK.
As with a direct debit, CPAs allow merchants to take regular payments from you, but they can be harder to track. To spot them look closely at your bank statements: "Recurring payments will usually be a regular outgoing that isn't listed as a standing order or direct debit." While cancelling a direct debit is fairly simple, recurring payments can be more of a challenge. Card providers are legally obliged to cancel CPAs if asked, but they sometimes tell customers to go direct to the retailer. Less reputable sellers can have little interest in reacting promptly to a cancellation request.
"Consumers sometimes complain about difficulties in cancelling a CPA, either with the business taking the payments or with the card provider", says the Financial Ombudsman Service on its website.
Another problem is when people sign up for a "free trial" offer, only to discover that they have unwittingly entered into a CPA. "Sometimes it's impossible to pay for a service without a CPA", says Helen Saxon for Money Saving Expert, but if the company doesn't look legitimate, then avoid authorising one "like the plague".