Share tips of the week – 4 March
MoneyWeek's comprehensive guide to the best of this week's share tips from the rest of the UK's financial pages.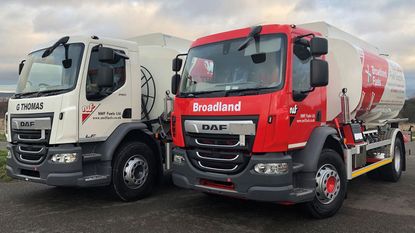 (Image credit: © NWF Group)
Six to buy
Creightons
The Motley Fool
Concerns around the impact of rising inflation on consumer spending has hurt beauty and personal care product maker Creightons' share price, which has dropped by around 50% from its September peak. While inflationary concerns are valid, it remains an "attractive investment". Demand for skincare and healthcare products could jump as people go out again after the pandemic. The firm also recently acquired luxury skincare brand Emma Hardie and personal care product manufacturer Brodie & Stone, which will expand its range. A healthy balance sheet, "could help it hunt for more takeover targets as well". 70p
Subscribe to MoneyWeek
Subscribe to MoneyWeek today and get your first six magazine issues absolutely FREE
Get 6 issues free
Sign up to Money Morning
Don't miss the latest investment and personal finances news, market analysis, plus money-saving tips with our free twice-daily newsletter
Don't miss the latest investment and personal finances news, market analysis, plus money-saving tips with our free twice-daily newsletter
K3 Capital
Shares
K3 provides small businesses with advisory services such as mergers and acquisitions (M&A), tax, legal claims and insolvency. The firm has seen an increase in demand as business confidence improves: a 66% rise in M&A revenues drove a 73% increase in turnover to £21.2m for the six months to the end of November. The company has also launched a debt-advisory business and expanded into debt restructuring for struggling companies. 283p
London Stock Exchange
The Telegraph
Since London Stock Exchange acquired data and analytics firm Refinitiv in the first quarter of 2021, its share price has dropped by over a third. The acquisition represented a "significant shift in focus", steering the group towards data and analytics services, which have a "relatively attractive" outlook. It expects weaker margins in the second half of the year due to inflation, acquisition-related costs and further investment, but its financial position "appears to be sound". The shares have been "hugely disappointing", but it still looks like a "sound risk/reward opportunity". 6,476p
Made.com
The Times
Online furniture retailer Made.com has been given a "comprehensive kicking" since listing in mid-2021. It "flourished over lockdown" due to the closure of high street rivals and everyone's sudden need for a desk. But supply chain issues and container shortages led to £45m of delayed orders and a profit warning in December 2021, and shares slumped further following news of the exit of CEO Philippe Chainieux. However, new leadership from chief operating officer and ex-Asos director Nicola Thompson should steer things in the right direction. Made.com has over £100m in cash, and should see a boost from increased consumer spending, while supply chain blockages from Asia are now easing. 71p
Ted Baker
Interactive Investor
Clothing retailer Ted Baker is bouncing back from a troubled 2021. The group reported losses of £25m, but has issued a bullish update for its fourth quarter to the end of January, with like-for-like sales up by 35%. Management is guiding for £30m in free cash flow for the financial year to January 2023. Dividends seem unlikely to return, but the company "justifiably has brand value" and there is a fair chance management will achieve its targets. A risky buy. 101p
Unite
Investor's Chronicle
Student-accommodation provider Unite should benefit from students returning to university. It now boasts the highest occupancy rates among its peers: 94% of its 70,000 beds are taken. That lags pre-pandemic highs of 98%, largely due to the absence of foreign students and the fact that more students got into their first choice university due to "grade inflation". This should be resolved by more UK school leavers entering university and government plans to tighten grade boundaries. 1,056p
...and the rest
Investor's Chronicle
Capital & Counties, which owns much of Covent Garden in London, has seen its vacancy rate drop to 2.6%, from 3.5% at the end of 2020. However, the value of its properties fell from £1.94bn last year to £1.82bn. The recovery of the sector remains uncertain. Rising energy costs could hurt disposable income and thus hit non-essential retail. Sell (167p).
The Mail on Sunday
Transport company NWF delivers fuel, food and animal nutrition across the country. It's a "stalwart stock for troubled times". Buy (197p). Supermarket Income Reit rents land to supermarkets. Leases are an average of 15 years and inflation-linked. Buy (123p).
The Telegraph
When musician Neil Young removed his music from Spotify, shares of music investment fund Hipgnosis – which owns 50% of the rights to Young's songs – fell 10%. But Young's catalogue only contributes 2.5% of its revenue, which grew 31% in the interim results. Hold (107.6p). Shoemaker Dr. Martens has performed poorly since it listed last year. However, it has a strong brand and a focus on selling more online and through its own stores, which boost margins. It's a risky buy (274p).
Shares
Infection prevention and control firm Tristel's shares slid 20% after it said it would exit the animal health and life sciences sectors. But sales in the discontinued businesses had been falling for years and the decision sharpens the business focus. Buy the dip (747p). Vietnam Opportunities Fund "has turned out to be quite a safe option" in these volatile markets. Its net asset value grew 37.2% last year. This is an attractive way to invest in a fast-growing economy. Buy (512p).