Dividend stocks in the doldrums: What's happening?
Dividend-paying stocks, a staple in many investors' portfolios, have been pummelled this year.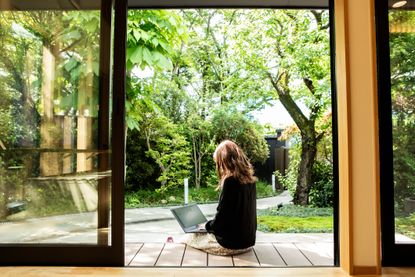 (Image credit: Taiyou Nomachi)
Dividend stocks have underperformed in 2023, but investors shouldn't give up on income stocks in their portfolio, according to Morningstar.
Over the long run, income stocks can still yield a valuable contribution to a portfolio. However, investors need to look for durable dividends, according to Morningstar.
"It's really critical to be selective when it comes to buying dividend-paying stocks and chasing yield," Dan Lefkovitz, a strategist for Morningstar Indexes, says in a report.
Subscribe to MoneyWeek
Subscribe to MoneyWeek today and get your first six magazine issues absolutely FREE
Get 6 issues free
Sign up to Money Morning
Don't miss the latest investment and personal finances news, market analysis, plus money-saving tips with our free twice-daily newsletter
Don't miss the latest investment and personal finances news, market analysis, plus money-saving tips with our free twice-daily newsletter
"Looking for the most yield-rich areas of the market can often lead you into troubled areas and dividend traps — companies that have a nice-looking yield that is ultimately unsustainable. You have to really screen for dividend durability, reliability going forward," Lefkovitz adds.
Could higher interest rates hurt the outlook for dividend stocks?
It is investing 101: when interest rates go up, equities tend to struggle.
Income stocks, in particular, tend to struggle more than most.
Higher rates lift yields on bonds and cash deposits, making dividends less attractive for income investors.
That's the theory anyway. In practice, interest rates have an unpredictable impact on dividend stocks.
Morningstar Indexes have looked at the performance of dividend-paying stocks under different rate regimes across several equity markets. It found no clear relationship between interest-rate regimes and the performance of dividend payers in Australia, Germany, Japan, the United Kingdom, or the United States.
Lefkovitz believes it's not worth putting much emphasis on rates when it comes to income-focused investing. "It's really more about what has been in and out of favour in the equity market," he says.
All about the tech
The dividend slump is more a reflection of the narrow rally in equity markets, which are being driven higher by US tech names.
"The big winners this year haven't been the dividend champions," says Lefkovitz.
Through the first half of 2023, nearly three quarters of the gains in the Morningstar US Market Index came from the very largest technology stocks: Apple, Microsoft, Nvidia, Amazon.com, Meta Platforms, Alphabet, and Tesla - none of which qualify as dividend champions.
"Companies perceived to be benefiting from AI have soared, including many of the largest public companies in the US (and the world). Nvidia, a semiconductor-maker seen as a key supplier for the AI boom, is the foremost example—like many of the largest stocks in the market, it's not exactly dividend rich," Lefkovitz says.
Among the highest-quality dividend stocks, only 4.8% come from the technology sector, according to Morningstar figures. By comparison, the technology sector accounts for 28.4% of the US equity market.
Dividend Doldrums
Underperforming banks, biopharma and energy stocks have also held back the dividend-paying section of the market.
In financial services, a spate of bank failures has shaken confidence in the sector. Truist, a Dividend Yield Focus Index constituent, has seen its share price decline 27% this year. Elsewhere, Bank of America, USBancorp and PNC Financial Services, all members of the Morningstar US Dividend Growth Index, have lagged behind the rest of the market.
In the energy sector, Dividend Yield Focus Index constituents ExxonMobil, Chevron, and Pioneer Natural Resources are all in negative territory for the first half of 2023.
In healthcare, biopharma stocks that have not benefited from the weight-loss drug craze have generally been out of favour in 2023. Pfizer and AbbVie, constituents of both Dividend Yield Focus and Dividend Growth, are coming down from COVID highs and are facing competitive pressures, according to the Morningstar report.
"The good news is that a lot of dividend-rich areas of the market are attractively valued right now—financial services and healthcare among them," Lefkovitz says.
The outlook for dividend stocks is strong
Longtime dividend investors know periods of underperformance are part of life.
And it would be tempting for cautious investors to ditch their dividend-paying stocks in favour of the safety of a high street savings account now. In the past, investing in fast-growing stocks has been far more appealing. So why make a case for dividend stocks?
"Dividend-paying stocks can boast a strong long-term track record," says Lefkovitz, adding that "dividend-payers have outperformed the broad equity market."
Dividend-paying stocks have underperformed for stretches before. However, "resilience during downturns sets them up for long-term success," says Lefkovitz.
Join us at the MoneyWeek Summit on 29.09.2023 at etc.venues St Paul's, London.
Tickets are on sale at www.moneyweeksummit.com
MoneyWeek subscribers receive a 25% discount.
Pedro Gonçalves is a finance reporter with experience covering investment, banks, fintech and wealth management. He has previously worked for Yahoo Finance UK, Investment Week, and national news publications in Portugal.