UK stocks are cheap, but they won't be for long
UK stocks are cheap. That's not escaped the notice of the private equity sector, who are snapping up bargains galore. You should do the same while you still can, says Merryn Somerset Webb.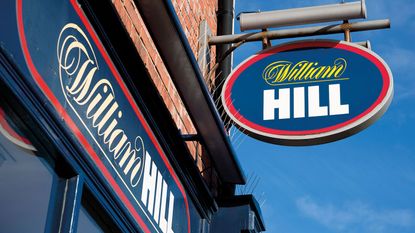 (Image credit: © Alamy)
Ask any banker or lawyer who works in private equity how busy he or she is right now, and you'll get the same answer, says Ben Martin in The Times. This is, one lawyer told him, "the busiest period we've seen in the last 20 years". There have been three £1bn-plus bids for FTSE 250 stocks in the last week – and so far this year 38 UK stocks (including RSA Insurance, William Hill and Aggreko) have become merger or takeover targets to a value of about £42bn.
You can see this as good news. Until recently, much of the rest of the world (and much of the UK too) had fallen for the idea that post-Brexit Britain would be a basket case. They priced our assets accordingly – Simon French of Panmure Gordon (MoneyWeek podcast with him coming soon) reckons that even after controlling for our heavy weightings to low-growth stocks, "UK public companies remain between 10% and 15% undervalued against their international counterparts". It could be more: John explains in this week's magazine that on one measure at least, the UK is on a 40% discount to the US.
This isn't really fair. Uncertainty over Brexit is all but gone (it isn't perfect, but at least we know where we are); the UK's vaccine rollout has been a stunning success; and our economy is now both opening and recovering nicely (perhaps too nicely – GDP growth will be 6%-7% this year and inflation is rising). So it makes no sense for the UK to attract a political discount (you could even say that we are in a rare period of political stability, so should command a premium). That's why private equity is swooping now: they know that cheap doesn't stay cheap long – the UK market is so far up just under 8% this year.
Subscribe to MoneyWeek
Subscribe to MoneyWeek today and get your first six magazine issues absolutely FREE
Get 6 issues free
Sign up to Money Morning
Don't miss the latest investment and personal finances news, market analysis, plus money-saving tips with our free twice-daily newsletter
Don't miss the latest investment and personal finances news, market analysis, plus money-saving tips with our free twice-daily newsletter
Most MoneyWeek readers will, I think, be invested in the value in the UK, and be pleased to see everyone else coming round to our way of thinking. I am too. There is, however, a concern here – the shrinking of our public market. Private equity (PE) has been growing faster than public markets for years (three times as fast since 2000). As long as interest rates are low (it's a debt-driven business) that's likely to continue. PE fans will say it doesn't matter: as long as a firm is well run, who cares who owns it? They're wrong; it does matter. Private firms are not as visible or accountable as listed ones, and people notice. A 2008 study from economist Alexander Ljungqvist even suggests that fewer listed stocks can eventually lead to more anti-business governments. This makes sense: if voters can't make a direct connection between the shares they hold and the businesses around them, they might see no problem in rising regulation and a rising business tax burden, for example. After all, business is "someone else" and "someone else" is always the person who should be paying the taxes.
For now we can worry less than we might otherwise – initial public offerings are finally back (£32bn so far this year), compensating for the mergers and acquisitions to a degree. But ideally, it would be better if the UK was slightly less attractive to PE – maybe we should buy before they do. There's more on where to find value in this week's magazine. Otherwise, if you are so excited about possible holidays that you don't care about share valuations, have a look at this week's travel page. You'll need insurance; however, as Covid-19 has opened a new world of extra charges and exemptions for an industry that thrives on confusing detail, you'll need to read your policy even more carefully than usual. Don't get caught out.
Merryn Somerset Webb started her career in Tokyo at public broadcaster NHK before becoming a Japanese equity broker at what was then Warburgs. She went on to work at SBC and UBS without moving from her desk in Kamiyacho (it was the age of mergers).
After five years in Japan she returned to work in the UK at Paribas. This soon became BNP Paribas. Again, no desk move was required. On leaving the City, Merryn helped The Week magazine with its City pages before becoming the launch editor of MoneyWeek in 2000 and taking on columns first in the Sunday Times and then in 2009 in the Financial Times
Twenty years on, MoneyWeek is the best-selling financial magazine in the UK. Merryn was its Editor in Chief until 2022. She is now a senior columnist at Bloomberg and host of the Merryn Talks Money podcast - but still writes for Moneyweek monthly.
Merryn is also is a non executive director of two investment trusts – BlackRock Throgmorton, and the Murray Income Investment Trust.