A guide for first-time antique furniture collectors
SPONSORED CONTENT – Investments that stand the test of time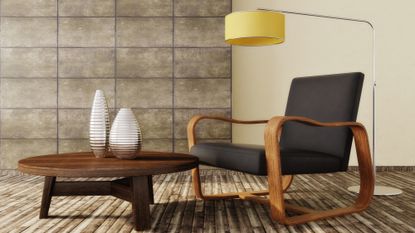 One look at the cost of an Eames lounge chair, much like the one you used to swing around in your grandparents' house, and you'll understand that high-quality furniture can be a great investment. If you're ready to add antique furniture to your list of investments but don't know where to start, one thing is certain – there's much more to investing than buying a specific era or designer.
First things first, why make the investment? While most new furniture decreases in value over time, antique purchases hold their value and often increase in value over the years. You can also expect to find higher-quality construction, better materials and sturdier products. Not to mention the sense of history and character behind each item is immeasurable. "I always say to my customers, if you bought a new dining room table and set of chairs 35 years ago, they would be worth very little today and there would be no story attached," says Martin Taylor, owner of Taylor's Classics, an antique furniture company that brings together a unique collection of British furniture from the past 250 years.
When starting out, hunting for antique furniture in person is the best way to get hands-on experience. Antique stores, fairs, flea markets, auctions and estate sales are all good places to look. Good dealers are passionate about their collections and have a great wealth of information to share. And don't forget to do your research. "The best place to gain good knowledge I have found over the years is to visit museums. There you generally can find the best examples and descriptions of historic furnishings," Taylor shares. It's also important to note that when considering these items as investment pieces, brokerage firms typically suggest keeping antiques to a small percentage of your total investments due to price fluctuations and lack of liquidity.
Subscribe to MoneyWeek
Subscribe to MoneyWeek today and get your first six magazine issues absolutely FREE
Get 6 issues free
Sign up to Money Morning
Don't miss the latest investment and personal finances news, market analysis, plus money-saving tips with our free twice-daily newsletter
Don't miss the latest investment and personal finances news, market analysis, plus money-saving tips with our free twice-daily newsletter
If you're wondering what is a good starter item to begin your collection, trust your instincts. "My main piece of advice is to buy what you like and what gives you pleasure on a day-to-day basis," says Taylor. "I'm a great believer that if a piece of furniture is good quality you can mix and match with others, because for me each piece of furniture stands on its own merits." When it comes to items to avoid, Taylor stresses to look out for pieces that have been altered over the years, especially if you are viewing antiques as an investment. If the piece looks like it's in relatively good, original condition, it's worth having it appraised by a certified professional. Another option is to contact an auction house to do the appraisals for you.
To determine the value of your piece, appraisal will depend on a variety of factors such as condition, authenticity and price. It's no surprise that cracks, holes and chips will all take away from the value of an antique. And if it looks like a piece has been repaired or refinished in the past, there's a good chance any value the antique may have had has been destroyed.
When it comes to authenticity, high quality antiques often include a craftsman's signature or mark. A good tip is to check on the back and underside of drawers for chalk signatures of pencil marks that may indicate who made the piece and where it was produced. Though pricing is subjective based on current market trends, by doing your research online you can compare how similar items are priced around the world. Taylor notes antiquestradegazette.com as a reliable source to track your furniture's value.
An antique's provenance which is typically shared for rare antiques or higher value items is proof of where an item came from such as historic records, professional appraisals, purchase receipts, etc. These documents are important if you are planning to resell an item and can be helpful when insuring it, which Taylor recommends.
In terms of furniture collecting areas where there's been signs of continuous growth in value, Taylor cites retro Ercol furniture circa 1970s and 1980s as becoming very popular in the UK and Japan. Items from the Arts and Crafts period – which typically dates from 1880-1910 and encompasses clean, simple lines, with little ornamentation – are also a favourite among collectors and dealers alike. "Although trends can be a fun way to look for antiques, it's important to look beyond that and find what speaks to you," says Taylor. The best way to start building your antique furniture collection is to collect what you're passionate about and what brings you joy.
Spend for the future
The Platinum Card from American Express allows you to save as you spend, earning you a Membership Rewards® point for every £1 you spend on your Card. Your points can be used to pay for almost any item on your Card Statement – including a set of dining chairs from your favourite designer – and they never expire, so you can save them up and spend them when the time is right.
What's more, The Platinum Card also offers over 30 travel and lifestyle benefits, including airport lounge access, worldwide travel insurance, as well as a 24/7 Concierge service that can book you dinner out after a day of antique shopping, or an action-packed holiday away.
For more information and to apply for The Platinum Card, click here.
Annual fee: £575. Terms and conditions apply.
Important information
If you'd prefer a Card without any rewards, other features or a Cardmembership fee, an alternative is available – the Basic Card. Go to americanexpress.com/uk/basic-card for more information. Applicants must be 18 or over. Approval is subject to status, and Terms and Conditions apply.
Membership Rewards points are not earned on balance transfers, cash advances, American Express travellers cheque purchases, foreign exchange, fees and interest charges for returned payments, finance charges, late payment and referral charges, fees/charges including joining, annual and Membership Rewards fees. Membership Rewards Terms and Conditions apply to all Membership Rewards points redemptions. Visit americanexpress.com/uk/mr-terms.
For full Terms and Conditions of The Platinum Card, please visit americanexpress.co.uk/platinum
American Express Services Europe Limited is authorised and regulated by the Financial Conduct Authority.
This article does not constitute personal advice and is not a personal recommendation on the specific products mentioned. If you're not sure whether an investment of this type is right for you, please seek advice from suitable financial advisers who will be able to advise based on your personal circumstances. If you choose to invest, the value of your investment could be at risk and fall, so you could get back less than the amount you put in originally.
Investing in furniture is not regulated by the Financial Conduct Authority.