UK launches universal basic income trial
A trial of universal basic income will give a lucky few £1,600 every month. But how will the trial work?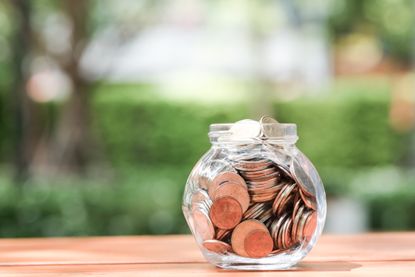 (Image credit: Wipada Wipawin)
The first pilot programme trialing a universal basic income (UBI) in England has been announced, run by the thinktank Autonomy.
During the scheme, lucky participants will be given £1,600 every month for two years, with no strings attached on what they do with the money – other than to let researchers monitor their spending and choices to understand how the money affects their lives.
Meanwhile a not-so-lucky control sample has been recruited, so researchers can compare the life experiences of the two groups. Of course, the basic income paid out to the lucky participants isn't really "universal". Only 30 people will get the dosh – two groups of participants from Jarrow, on Tyneside, and from East Finchley in north London.
Subscribe to MoneyWeek
Subscribe to MoneyWeek today and get your first six magazine issues absolutely FREE
Get 6 issues free
Sign up to Money Morning
Don't miss the latest investment and personal finances news, market analysis, plus money-saving tips with our free twice-daily newsletter
Don't miss the latest investment and personal finances news, market analysis, plus money-saving tips with our free twice-daily newsletter
How much will participants receive?
The experiment itself will cost its sponsors £1.15m in handouts over two years. But any idea of a state-backed, genuinely UBI in the UK at this kind of level is pie in the sky, since it would cost just shy of £1trn – or not far off the government's entire budget. In the current financial year, 2023-2024, the Office for Budget Responsibility expects the UK government to spend £1,189bn, equivalent to around £42,000 per household or 46.2% of national income.
Meanwhile £1,600 a month paid out to 52 million adults would be £998.4bn a year. So if a government really wanted to do that it would have less than £200bn to spend on everything else. Even if you assumed UBI at this level would replace all working-age welfare, the state pension and the income tax personal allowance, it would still involve a net cost of £600bn.
What's the point of the trial?
The idea of a UBI is typically that it covers people's basic needs, but this higher monthly figure is designed – according to Autonomy – to help assess what effect receiving a guaranteed sum each month will have on recipients' mental and physical health, and on whether they choose to work or not.
"Our society is going to require some form of basic income in the coming years, given the tumult of climate change, tech disruption and industrial transition that lies ahead," reckons Will Stronge, the director of research at Autonomy. "This is why building the evidence base and public engagement now is so important." Sceptics might argue that his scheme is so unrealistic – recipients get the money, but don't suffer the giant tax hikes that would be needed to fund a real-world basic income – that it won't tell us much.
What's the thinking behind UBI?
The idea of a basic income – giving all citizens a guaranteed income to meet their basic needs – arguably has its roots in the writings of Sir Thomas More, who described something similar in his book Utopia (1516). In the late 18th century, Thomas Paine argued that mass enclosures of common land meant a form of basic income was needed.
"The earth in its natural uncultivated state," wrote Paine, "is the common property of the human race." Since private land ownership necessarily deprives others of their "natural inheritance", those others must be compensated in the form of a permanent grant. The idea was developed in the 19th century, notably by the utopian socialist Charles Fourier, and in the 20th by mostly left-leaning thinkers.
So it's a left-wing idea?
Not always. Left-liberals who favour a basic income emphasise its role in tackling poverty and promoting equality. Left- leaning economists (such as Paul Krugman) have argued that the financial crisis proved such a tipping point in favour of capital, and against labour, that a basic income is needed to rebalance the scales.
Similar arguments have been made about how to respond to the rise of automation. However, "right- wing" economists such as Friedrich Hayek and Milton Friedman have also argued for versions of a basic income. Hayek regarded a guaranteed minimum income as necessary to the preservation of social solidarity in complex modern societies.
What about economic arguments?
In general, conservatives and economic liberals have supported a basic income on the grounds of efficiency, simplicity and individual liberties. The idea is that a single universal payment can overcome the crippling complexities of modern welfare states, and hack away all their perverse "benefits trap" disincentives to working and saving.
This was the basis of Milton Friedman's support for what he styled a "negative income tax". Friedman proposed that households would either receive support from the government (the "negative tax") or pay personal taxes, but never both together – thereby radically simplifying and fully integrating the tax and social- transfer systems, with the ultimate aim of transitioning to an ideal, transfer-free capitalist society.
Have any countries adopted UBI?
Arguments against the basic income boil down to this: either the sum involved is not enough to live on, in which case the universal payment exacerbates inequalities. Or it is enough to live on, in which case it's unaffordable for the state.
There have been dozens of trial schemes attempting to square this circle in countries including the US, Canada, Brazil, Kenya, Iran, Germany, Spain, the Netherlands, Namibia, India, South Africa, China and Japan.
The pandemic boosted interest in the idea, and prompted new trials, but the only large- scale nationwide randomised control trial to date was in Finland – covering 2,000 people and running for two years from 2017. Recipients were unemployed at the beginning of the trial, with no obligation to seek a job during it, and no reduction in the monthly stipend (of £490) if they did get one.
The post-trial analysis and comparison with a control group found that the basic income didn't do much to encourage people into work. But the extra income improved mental wellbeing, confidence and life satisfaction. It turns out giving people money for nothing makes them a bit happier. Who would have thought?
Simon Wilson's first career was in book publishing, as an economics editor at Routledge, and as a publisher of non-fiction at Random House, specialising in popular business and management books. While there, he published Customers.com, a bestselling classic of the early days of e-commerce, and The Money or Your Life: Reuniting Work and Joy, an inspirational book that helped inspire its publisher towards a post-corporate, portfolio life.
Since 2001, he has been a writer for MoneyWeek, a financial copywriter, and a long-time contributing editor at The Week. Simon also works as an actor and corporate trainer; current and past clients include investment banks, the Bank of England, the UK government, several Magic Circle law firms and all of the Big Four accountancy firms. He has a degree in languages (German and Spanish) and social and political sciences from the University of Cambridge.