What's the outlook for the UK tech sector?
As the UK moves through the Covid-19 pandemic, the country's tech sector has a potentially big part to play in the recovery.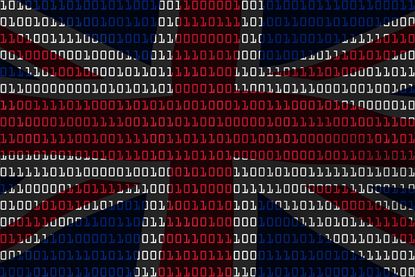 The UK does not always shout about its successes, but the dramatic growth of its technology sector over the past decade is worth crowing about.
Research published by Tech Nation reveals that the number of $1bn unicorn companies in the UK increased from 10 in 2010 to a total of 91 so far in 2021, more than Germany and France combined.
The research also identifies that the digital tech economy employs more than three million people, outpacing both construction (1.9 million) and financial services (1.2 million).
Subscribe to MoneyWeek
Subscribe to MoneyWeek today and get your first six magazine issues absolutely FREE
Get 6 issues free
Sign up to Money Morning
Don't miss the latest investment and personal finances news, market analysis, plus money-saving tips with our free twice-daily newsletter
Don't miss the latest investment and personal finances news, market analysis, plus money-saving tips with our free twice-daily newsletter
So what's behind the current boom?
Record investment
Such success is, in part, explained by the record amount of investment flowing into the sector. Tech Nation says venture capital funding for UK technology businesses hit an all-time high of $15bn during 2020, a record achieved against the challenging market backdrop of Covid-19. That provides the scale-up capital that tech businesses need to grow.
Policymakers – and industry figures – believe the sector now has a crucial role to play in the post-pandemic recovery. This, after all, is a sector that has increased its gross value added contribution to the UK economy by an average of 7% annually over the past five years.
Moreover, the tech sector in the UK now boasts market leading companies in sub-sectors ranging from fintech to digital communications, and from consultancy to direct-to-consumer models.
The UK currently stands fourth in the world for technology venture capital investment, says Tech Nation, with only San Francisco, New York and Beijing securing more funding last year.
Importantly, the UK has become a magnet to international investors in the sector. Of last year's funding, some 63% – $9.4bn – came from overseas and the UK has punched above its weight on attracting foreign capital in each of the past five years.
Indeed, if anything, it is domestic investors who now need to play catch up, though their contribution to funding the sector has more than doubled since 2016.
How to nurture a herd of unicorns
This is not to say that success is guaranteed. One challenge identified in Tech Nation's most recent research is that seed capital now accounts for a diminishing proportion of the funding going into the sector. In 2016, it represented 16% of all such investment, but by last year the figure had dropped to 5%.
That may partly reflect the overall increase in investment – with larger investments inevitably diminishing the value of small start-up stakes in percentage terms. But any suggestion that newly emerging businesses are no longer able to access capital at the beginning of their journeys would be worrying.
Third parties can also contribute here. Tech Nation Research, for example, is now offering commissioned projects for a limited number of corporate groups, the public sector and investors. The team can collaborate with businesses to overcome challenges using a combination of research, data analytics, economics and behavioral science. Over the last seven years Tech Nation Research has worked with organisations such as Cognizant, HM Treasury and the Creative Industry Council.
Those who commission Tech Nation Research for a project will benefit from an experienced team who have written numerous, widely-read reports for a global business audience – including the Tech Nation Report and the Jobs and Skills Report. Moreover, businesses will get access to insights on some of the UK's fastest-scaling companies.
UK success stories
Some of the most notable UK unicorn stories of the last decade serve as something of a beacon for other tech companies keen to follow in their path. They range from consumer-facing companies that have become household names – the likes of Deliveroo and Ocado, for example – to some of the most disruptive names in financial services – Monzo and Revolut spring to mind.
Others are world leaders in their fields: Wise, for instance, can claim to have broken the global banking monopoly on international payments, while Benevolent AI is making waves with its use of artificial intelligence in the healthcare sector.
These businesses offer the hope of a bright future for the UK's technology industry, with every prospect of start-ups growing rapidly – and of more established businesses building on what they have already achieved.
The sector is not resting on its laurels, but tech leaders have earned the right to highlight their success – and investors in its leading businesses have enjoyed strong returns. This is why money continues to flow – Tech Nation's figures reveal that the UK tech start-up and scale-up ecosystem is now valued at $585bn, a 120% increase on 2017. As the sector continues to grow and the post-pandemic recovery begins, there are reasons to be optimistic in the months and years ahead.
Find out more about Tech Nation Research and how it can help your business grow