Tapping students for cash
This student-property fund shocked investors with a dividend cut last year, but its shares now look better value.
This week I have a contrarian idea for the more adventurous fund investor. Empiric Student Property (LSE: ESP) has fallen out of favour in recent months and its shares are trading at around 84p versus a net asset value (NAV the value of the assets in the underlying portfolio minus its liabilities) of about 103p. This reflects a number of problems that emerged at the end of last year, which prompted the hiring of a new CEO and a big strategic review.
However, I've been tracking this specialist fund for some time now, and have a sense that it might have turned a corner and be back on the straight and narrow.
Empiric is a classic example of looking in the wrong place for risk. Like many investors, I've been worried about a turning in the tide of foreign students filling up university accommodation. Higher-education funding is the subject of massive political debate and the prime minister is evidently vexed by the sheer number of foreign students coming into the UK.
Subscribe to MoneyWeek
Subscribe to MoneyWeek today and get your first six magazine issues absolutely FREE
Get 6 issues free
Sign up to Money Morning
Don't miss the latest investment and personal finances news, market analysis, plus money-saving tips with our free twice-daily newsletter
Don't miss the latest investment and personal finances news, market analysis, plus money-saving tips with our free twice-daily newsletter
I've also been worried about the number of new operators entering the student-housing market. However, my worries about a competitive market and changing policy were misplaced. My real concern should have been how well Empiric could execute its business.
In retrospect, this should not have been a complete surprise. Unite, the dominant player in the student-housing market, also had a sticky patch a few years back as it built up its student-housing brand and made the switch from a pure development focus to an outfit more like a cash-flow-focused real-estate investment trust.The firm has since performed very well.
The unkindest cut
Still, the news of Empiric's setback was understandably not well received by investors. In particular, few income investors would have liked the dividend cut, which took the target payout down to 5p per share. The shares tumbled from around 113p in September a substantial premium to NAV to stand almost 25% lower at the time of writing.
The good news is that Empiric has reacted quickly to its problems. As well as replacing its CEO it has announced a number of measures to improve operational efficiencies and lower costs. However, this hasn't stopped growing its pipeline of new units. Just a few weeks ago, the fund announced a new acquisition of a 240-bed student property in Southampton for £10.6m.
GCP Student Living, a rival student-property fund, has focused more on prime London properties, but I think I prefer the more provincial approach favoured by Empiric as long as it can hit its targets. London is a great market for foreign students, but it's also heinously expensive and very dependent on those foreign students. Empiric has been happier to range widely into the second-tier cities such as Cardiff, Edinburgh and Southampton, which might be more resilient over the long term and offer slightly better value.
The current share price of 84p puts the fund on a sensible discount to NAV. The lowered dividend equates to a yield of 6%, which feels about right. Personally I'd prefer the share price to be closer to 80p and the yield at around 6.5% before I'd definitely jump back in. Market volatility might well deliver that price sometime soon.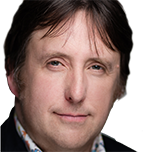 David Stevenson has been writing the Financial Times Adventurous Investor column for nearly 15 years and is also a regular columnist for Citywire.
He writes his own widely read Adventurous Investor SubStack newsletter at davidstevenson.substack.com
David has also had a successful career as a media entrepreneur setting up the big European fintech news and event outfit www.altfi.com as well as www.etfstream.com in the asset management space.
Before that, he was a founding partner in the Rocket Science Group, a successful corporate comms business.
David has also written a number of books on investing, funds, ETFs, and stock picking and is currently a non-executive director on a number of stockmarket-listed funds including Gresham House Energy Storage and the Aurora Investment Trust.
In what remains of his spare time he is a presiding justice on the Southampton magistrates bench.