The best student bank accounts
Banks tempt students to open an account by offering all sorts of perks. Pocket them, by all means, but don't forget to check the overdraft. Alex Rankine looks at the best student back accounts on offer now.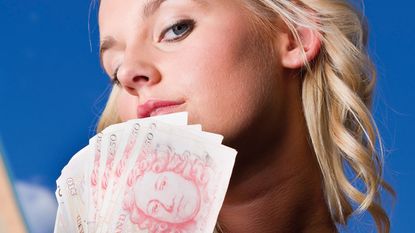 (Image credit: © Getty Images/iStockphoto)
Free cash! Student discounts! Vouchers! Interest-free overdrafts! Banks have been rolling out the usual perks in a bid to attract new university students. By doing so, they hope to catch today's freshers before they become tomorrow's graduate earners – and, hopefully, long-term loyal customers.
This year's deals have something to suit all tastes. For the studious, Barclays gives a 12-month subscription to Perlego, an online library of academic and non-fiction books. The budding bon vivant may be tempted by NatWest and Royal Bank of Scotland's offer of a Tastecard, which gives restaurant discounts. Then there is hard cash: HSBC pays £80 plus a £20 Uber Eats voucher.
However, while incentives like these are eye-catching, it is the interest-free overdrafts that matter most for many students.
Subscribe to MoneyWeek
Subscribe to MoneyWeek today and get your first six magazine issues absolutely FREE
Get 6 issues free
Sign up to Money Morning
Don't miss the latest investment and personal finances news, market analysis, plus money-saving tips with our free twice-daily newsletter
Don't miss the latest investment and personal finances news, market analysis, plus money-saving tips with our free twice-daily newsletter
An invaluable backstop
Parents may be uncomfortable with the idea of their child going into debt, but the reality is that overdrafts can be an invaluable backstop. High up-front costs for rent and books combined with lumpy student maintenance payments (which are paid only three times per year outside Scotland) mean that even a responsible student can find themselves short.
HSBC and Nationwide offer some of the highest 0% overdrafts, rising from £1,000 in the first year to up to £3,000 by the third year. However, note that a student's credit score can determine whether they are ultimately granted the maximum interest-free overdraft. "We believe you're more likely to get £1,500 out of Santander than HSBC (who advertise £3,000) over the course of your degree", says Owen Burek for Save The Student.
The Santander 123 Student Account is Save The Student's top pick this year. Its free four-year railcard is a valuable perk for those with wanderlust. Santander also figures among the top picks from MoneySavingExpert, along with HSBC's Student Bank Account and Nationwide's FlexStudent account.
Also check how long students have to pay off their overdraft once their course is over, says Alys Key on iNews. Most let newly minted graduates keep the same terms for at least a year, allowing time to pay the bank back once they start earning.
Digital banks don't offer 0% overdrafts or specialised student accounts, but many apps have digital tools that can help this smartphone-addicted generation track their spending. "Banks such as Monzo" might "work well for a secondary account for day-to-day spending and budgeting", says Rupert Jones in The Guardian.
Signing up and switching banks
Opening a student account requires a university acceptance letter or UCAS status code, as well as the usual proofs of identity and home address. Many new students opt for a bank where they already hold a child's account or savings account for their student banking, but it pays to shop around.
Those who have already opened a student account with one bank should be able to switch to a better deal without too much trouble. The Current Account Switch Service (Cass) makes it easy to transfer any payments already set up to a new account.