Boeing's bleak future
Aircraft maker Boeing's nosedive has accelerated this week owing to emails highlighting its toxic corporate culture. Matthew Partridge reports.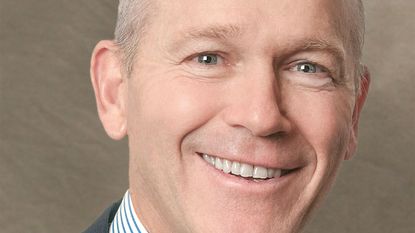 Boeing's new CEO, David Calhoun (pictured), is taking over in the middle of a public-relations nightmare. The US aeroplane maker is struggling to recover from the fallout from two fatal crashes of 737 Max planes that has led to the model's "worldwide grounding", says The Guardian. The Max has cost the company $9bn so far, including the cost of compensating airlines for lost flights, and Boeing may now be forced to issue more debt. Calhoun's task has been complicated by the company's decision to release "more than 100 pages of damaging internal messages". These messages disclosed how far the company went "to avoid costly simulator training for the Max".
What the emails show
The released messages reveal "something more disturbing than one poorly designed plane", says David Gelles in The New York Times. They suggest that "the very culture at Boeing appears to be broken", with some senior employees "having little regard for regulators, customers and even co-workers" and more junior employees "questioning the competence of their own colleagues and the quality of the company's engineering". For example, one boasted about using "Jedi mind tricks" to bamboozle regulators, while another said that they would discourage their relatives from flying on the Max.
Calhoun may hope that the release of the emails and his acceptance of the need for simulator training can help Boeing begin to regain the trust of customers and regulators, says Alistair Osborne in The Times. But the new boss is "no break with the past". He's been on the board since 2009, most recently as chairman, which means that he's "embroiled in the Max affair". His background in private equity and at GE also means that he comes from a tradition of cost-cutting – exactly what got Boeing into this mess in the first place.
Subscribe to MoneyWeek
Subscribe to MoneyWeek today and get your first six magazine issues absolutely FREE
Get 6 issues free
Sign up to Money Morning
Don't miss the latest investment and personal finances news, market analysis, plus money-saving tips with our free twice-daily newsletter
Don't miss the latest investment and personal finances news, market analysis, plus money-saving tips with our free twice-daily newsletter
Without radical change, Boeing's future "looks bleak", says Robert Cyran on Breakingviews. It needs to ditch the current focus on "finance, penny-pinching and swaying regulators" and concentrate on "engendering trust and making great planes". This will entail a "multi-year overhaul".
Investors "tempted to pick up shares while they are down" should also be aware that "a better, more sustainable Boeing will not necessarily be a more profitable one", says Lex in the Financial Times. What's more, the revelations mean that the 737 Max's return to the skies "will almost certainly be postponed again", with the strong possibility of "punitive fines" from a Federal Aviation Administration determined to prove its independence by "further cracking down on Boeing". Throw in the large costs of additional simulator training, as well as compensation paid to the airlines and victims involved in the two crashes, and "more cash burn is inevitable".
Matthew graduated from the University of Durham in 2004; he then gained an MSc, followed by a PhD at the London School of Economics.
He has previously written for a wide range of publications, including the Guardian and the Economist, and also helped to run a newsletter on terrorism. He has spent time at Lehman Brothers, Citigroup and the consultancy Lombard Street Research.
Matthew is the author of Superinvestors: Lessons from the greatest investors in history, published by Harriman House, which has been translated into several languages. His second book, Investing Explained: The Accessible Guide to Building an Investment Portfolio, is published by Kogan Page.
As senior writer, he writes the shares and politics & economics pages, as well as weekly Blowing It and Great Frauds in History columns He also writes a fortnightly reviews page and trading tips, as well as regular cover stories and multi-page investment focus features.
Follow Matthew on Twitter: @DrMatthewPartri