The rare earth metal that won't be a secret for long
SPONSORED CONTENT – You can't keep a good thing hidden forever; now is the time to consider Pensana Rare Earths and the rare earth metals NdPr.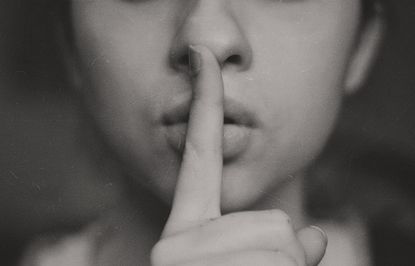 Remember that town you came across on holiday one year, you couldn't believe you'd never heard of it before, or for that matter, that no one else had either. It was beautiful, untainted by the hordes, your little secret.
Have you heard of the oddly named rare earth metals Neodymium and Praseodymium, commonly and more easily known as NdPr? They're to the green energy revolution what Thailand or Ibiza once were before the whole world found out about them – someone's little secret.
Now, one of only the few ways to enjoy this off-the-beaten-track discovery is with NdPr miner Pensana Rare Earths Plc. Or at least for now it is – the company will go public on the London Stock Exchange during the week of the 24th February, just search for LSE:PRE.
Subscribe to MoneyWeek
Subscribe to MoneyWeek today and get your first six magazine issues absolutely FREE
Get 6 issues free
Sign up to Money Morning
Don't miss the latest investment and personal finances news, market analysis, plus money-saving tips with our free twice-daily newsletter
Don't miss the latest investment and personal finances news, market analysis, plus money-saving tips with our free twice-daily newsletter
The strange name with a big future
Everybody knows gold is a safe bet and you may know the case for lithium and cobalt, but NdPr is still under the radar for many. But not for much longer. NdPr is essential in the production of electric motors, and therefore electric vehicles (EVs) and wind turbines, both hugely important for the transition to a greener future.
For example, EVs are currently estimated to be a $400 billion investment opportunity and will drive a 350% increase in demand for NdPr over the next six years, while offshore wind turbines, which require three tonnes of magnets compared to EV's 2kgs, will see global growth of 1500% for NdPr over the next 20 years.
Staying popular for a long time
As with any investment, caveats apply to NdPr too. Markets can fluctuate, government commitment to green energy policies can seem fickle, supply and demand is never static or 100% reliable, but the need to transition to a greener, less oil-reliant future is increasingly perceived not as a desirable, idealistic concept, but a new paradigm, a certainty. NdPr, with its use in electric cars, in wind turbines for green energy production, in cleaner industries, will be at the heart of this new reality.
Take as an example the commitment of a certain well-known large-scale buyer of rare earth metals – China.
China will become a net importer of NdPr as its Made in China 2025 strategy swings into full gear. Ultimately, China wants to reduce its pollution and will invest heavily in EV's and wind energy, which will require a huge amount of NdPr. Made in China 2025 is the government-backed initiative to make this happen, and if there's one thing we can be sure of, when the Chinese government says it's going to do something, it does it.
Furthermore, the interest from ESG (environmental, social and governance) equity funds, with their huge and growing inflows from global institutional investors (think pension funds) as they seek to diversify their investments away from fossil fuels, will be another boon to Pensana Rare Earths.
This all means four very positive things for Pensana Rare Earths: 1) it has a ready-to-go major market for its NdPr – China; 2) NdPr will become scarce and more expensive quickly – within five years thanks to Made in China 2025; 3) with China being a major buyer, the rest of the world will be left looking for NdPr sources – again good for Pensana Rare Earths, which will step up to meet this demand also; and 4) its share price should rise rapidly on the back of ESG mutual fund and institutional investor money.
Share the wealth
Pensana Rare Earths' Longonjo NdPr project in Angola will soon begin production. With a thick blanket of NdPr mineralisation over 1.5km, Longonjo is one of the largest and highest grade deposits in the world. This translates into 56,000 tones per annum of NdPr rich concentrate, which will be processed on site into a product that will then be exported to markets globally for around $30,000 per tonne.
Ahead of this, Pensana Rare Earths, which is already listed on the Australian Stock Exchange (ASX:PM8), will in early February list on the main board of the London Stock Exchange (LSE:PRE). And while this will make an investment in Pensana Rare Earths and NdPr the double whammy of high potential returns on investments through an established LSE-listed company, the firm and the Longonjo mining project are also focused on ensuring the strength of its sustainability and ESG (environmental, social and governance) credentials in an effort to ensure long-term success for all concerned – local Angolans through to investors – at a low impact to the environment.
Greener and fairer
Angola is trying to diversify its economy away from oil, gas and diamonds into mining, agriculture and tourism after years of brutal civil war. Pensana Rare Earths' goal is to provide industries with a low-cost, high-quality, reliable NdPr solution to drive the production of greener energy and the electrification of transport around the globe, and along the way ensure its impact locally in Angola is positive.
You can't keep a good thing hidden forever, but before the hordes arrive, consider Pensana Rare Earths and NdPr for a direct investment in a game-changing commodity and a greener future.