Take a punt against businesses with Remainer CEOs
Prominent EU supporters' faulty reasoning is a liability for their businesses, says Matthew Lynn. Sell their shares short.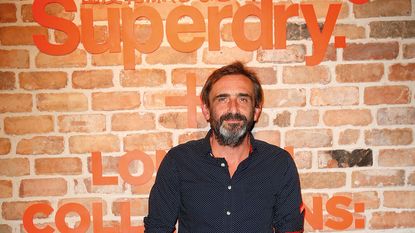 (Image credit: 2015 Getty Images)
Julian Dunkerton was one of the main backers of the Remain campaign, donating more than £1m to the People's Vote movement. Now Superdry, where he made his money, is in trouble – the retailer has issued a profits warning and its shares are in freefall. Perhaps he should have spent more time working on the chain of clothing stores he founded and thinking about how to cope in his brutally competitive industry.
Dunkerton is not the only prominent Remain business leader to stumble. Paul Polman of Unilever wrote to 100,000 staff and pensioners of the company before the referendum urging them to vote to stay in, and was constantly warning of the dangers of leaving. Last year he had to be shuffled quietly out of the company after a botched attempt to move its headquarters out of London and end its dual listing (officially he "retired", but his departure came suspiciously soon after the failed switch). Then there is John Lewis chairman Sir Charles Mayfield, who warned that leaving the EU would lead to higher prices and that a no-deal exit was "unthinkable". It might have been better if he had been paying more attention to all that was going wrong at his retail chain. Likewise, Ray Kelvin, the boss of Ted Baker, was telling us for ages that staying in the EU would provide "certainty for business"; he had to be forced out of the retailer as its shares slumped.
Trapped in a bubble
Is this all just a coincidence? In part, of course it is. The vast majority of business leaders backed Remain. Some of them were always going to find themselves in trouble for the simple reason that business is always challenging, markets are always changing, and companies are always facing new competitors. Just because you backed Remain you are not exempt from any of that. No doubt some Leave supporters will be in trouble eventually as well – but there are far fewer of them so it will take longer. Yet this is not the whole story. There are two reasons why Remain supporters may be more likely to be in trouble.
Subscribe to MoneyWeek
Subscribe to MoneyWeek today and get your first six magazine issues absolutely FREE
Get 6 issues free
Sign up to Money Morning
Don't miss the latest investment and personal finances news, market analysis, plus money-saving tips with our free twice-daily newsletter
Don't miss the latest investment and personal finances news, market analysis, plus money-saving tips with our free twice-daily newsletter
First, they clearly have no idea how the economy actually works. They seem to imagine business depends on a few thousand officials in Brussels rather than tens of thousands of entrepreneurs and millions of consumers. It should have been obvious to anyone who took the trouble to think about it seriously that, while the EU might be justifiable as a political union, it didn't make much difference to the economy one way or another. All the Project Fear stories about trade and investment collapsing wildly overestimated the ability of the EU to influence anything. Business gets done between individuals and companies, and nothing about leaving was going to change any of that. If the CEOs who backed Remain couldn't grasp that, perhaps it's not surprising that they made poor decisions about lots of other issues too.
Second, they are trapped in a bubble. As we discovered at the general election in December, hardcore Remain had very little real support outside of London's metropolitan elite and a few university towns. The Liberal Democrats went down to a crushing defeat, with even their leader losing her seat, and all the Labour and Conservative rebels who left their parties over Europe failed to be re-elected as well. For all the noise in the media, Remain had very little actual support. Its supporters clearly couldn't read the mood in the rest of the country. Is it surprising they can't read the market either? A retailer or consumer-goods manufacturer who doesn't know what is happening outside the M25 is going to struggle very quickly.
Check out the fish and chip wrappings
Of course, we have no real way of knowing which businesses will find themselves in crisis over 2020. There are lots of potential candidates. But investors who want to get ahead of the curve might find it worth their while to go back to some of those letters to the FT with lists of prominent CEOs warning about the dangers of leaving – and shorting a few of the shares. It is a fair bet that some of them will be issuing a profits warning or two before the year is out.
Matthew Lynn is a columnist for Bloomberg, and writes weekly commentary syndicated in papers such as the Daily Telegraph, Die Welt, the Sydney Morning Herald, the South China Morning Post and the Miami Herald. He is also an associate editor of Spectator Business, and a regular contributor to The Spectator. Before that, he worked for the business section of the Sunday Times for ten years.
He has written books on finance and financial topics, including Bust: Greece, The Euro and The Sovereign Debt Crisis and The Long Depression: The Slump of 2008 to 2031. Matthew is also the author of the Death Force series of military thrillers and the founder of Lume Books, an independent publisher.