Investors: grab a partner for Mexico's fiesta
Mexico is well on its way to becoming a fully developed market. David C Stevenson tips the best funds to profit.
This emerging market is set to emerge for good, says David C Stevenson.
Mexico may be an emerging market now, but I'd put my money on the North American state being the next one to emulate South Korea and move up to something approaching the developed world.
The new government is aggressively reforming the local economy, there are lots of world-class businesses listed on the local stock market and Mexico stands to benefit from the American economy's recovery.
Subscribe to MoneyWeek
Subscribe to MoneyWeek today and get your first six magazine issues absolutely FREE
Get 6 issues free
Sign up to Money Morning
Don't miss the latest investment and personal finances news, market analysis, plus money-saving tips with our free twice-daily newsletter
Don't miss the latest investment and personal finances news, market analysis, plus money-saving tips with our free twice-daily newsletter
My positive assessment of Mexico is shared by a long list of major institutional investors, including emerging-market experts HSBC.
They recently reminded their clients that "2014 economic recovery is gathering momentum, thanks to higher manufacturing exports" and that the consensus expectation is that MSCI Mexico's earnings per share (EPS, profits for major businesses within the main equity index in Mexico) will "resume double-digit growth for 2014 and 2015 after a complex 2013".
According to HSBC's analysts, "we are already seeing signs of a slow but steady recovery in manufacturing exports".
Crucially, the current burst of reforms could make a big difference. Here's HSBC again: "We see the energy reform as a quantum leap for the Mexican stock market, as the positive macroeconomic implications should support equity valuations, currently at a record 18.1 times."
HSBC estimates that the energy, fiscal and financial reforms, among others, could add one to two percentage points to potential GDP growth, currently running at about 3.2%. UK investors are used to seeing Brazil as Latin America's biggest opportunity, but they should shift their attention to Uncle Sam's neighbour.
Now this positive assessment shouldn't blind one to Mexico's obvious challenges. There are problems, such as criminality, corruption at the local state level and income inequality.
But I'd also remind investors that one of the most stunning successes in emerging markets over the last decade has been Colombia, which suffers from even worse criminality, dreadful local corruption and epic income inequality.
Annualised returns for the Colombian market have been 21% per annum for the last ten years, against just 11% for Mexico. One last caution: Mexican stocks have had a decent few years since 2010, consistently beating their bigger Bric (Brazil, Russia, India and China) rivals, which has made them a tad expensive with the average price-to-earnings (p/e) ratio close to 20.
The good news is that if you do want to buy into this Mexican fiesta, there are in fact some sensible options as long as you are willing to buy into exchange-traded funds (ETFs). By my reckoning there are three London-listed, main-market ETFs that track the MSCI Capped Index for Mexico.
The chart below gives you an idea of the index's composition in terms of individual stocks. iShares' ETF has the ticker CMXC and has a total expense ratio of 0.65%, while Deutsche DB X trackers fund has a ticker of XMEX and the same total expense ratio (TER). HSBC's ETF is the cheapest with a TER of 0.60%. The ticker is HMED.
Frankly, all three ETFs are pretty much identical as they track this MSCI index, which caps any large business in the index to a maximum 30% holding.
According to the index developer, it measures "the performance of the large and mid-cap segments of the Mexican market while capping the weight of the largest companies to help ensure index diversification. With 29 constituents, the index covers about 85% of the free float-adjusted market capitalisation in the Mexican equity universe."
If you want an actively managed fund, you'll have a hard time finding any sensible choices. Most Latin American generalist funds have some exposure to Mexico in unit-trust land Aberdeen Latin American equity has an 18% exposure, while BlackRock's Latin America investment trust has a 30% exposure to Mexico.
But frustratingly, these funds are all biased towards Brazil, which I believe is a mistake Brazil is in a mess, hooked on its oil revenues and going nowhere fast.
If you really need an actively managed fund, I'd head over to the US, where you'll find their equivalent to an investment trust, a closed-end fund. It's called the Mexico Fund (MXF) and invests in big local blue chips, such as Amrica Mvil, Cemex, and local financials.
I can't say its holdings are that different from our UK ETFs, but I'd expect the manager to take a more active approach to risk management and stock-picking.
Swipe to scroll horizontally
| | | | | |
| --- | --- | --- | --- | --- |
| America Movil L | 37.95 | 19.84 | Telecom services | 100 |
| Femsa Unit UBD | 17.61 | 9.21 | Consumer staples | 37.2 |
| Grupo Fin Banorteo | 15.75 | 8.23 | Financials | 49.3 |
| Grupo Televisia CPO | 14.97 | 7.82 | Consumer discret. | 88.4 |
| Cemex CPO | 13.94 | 7.29 | Materials | 39.6 |
| Walmart Mexico V | 12.68 | 6.63 | Consumer staples | 26.7 |
| Grupo Mexico B | 12.34 | 6.45 | Materials | 35 |
| ALFA | 7.97 | 4.17 | Industrials | 40 |
| Grupo Fin Inbursa O | 5.82 | 3.04 | Financials | 18.2 |
| Coca-Cola Femsa L | 4.50 | 2.35 | Consumer staples | 9.5 |
| Total | 143.53 | 75.02 | Row 10 - Cell 3 | Row 10 - Cell 4 |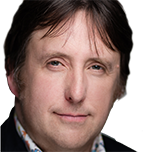 David Stevenson has been writing the Financial Times Adventurous Investor column for nearly 15 years and is also a regular columnist for Citywire.
He writes his own widely read Adventurous Investor SubStack newsletter at davidstevenson.substack.com
David has also had a successful career as a media entrepreneur setting up the big European fintech news and event outfit www.altfi.com as well as www.etfstream.com in the asset management space.
Before that, he was a founding partner in the Rocket Science Group, a successful corporate comms business.
David has also written a number of books on investing, funds, ETFs, and stock picking and is currently a non-executive director on a number of stockmarket-listed funds including Gresham House Energy Storage and the Aurora Investment Trust.
In what remains of his spare time he is a presiding justice on the Southampton magistrates bench.